Tech tools for Business Administrative Assistants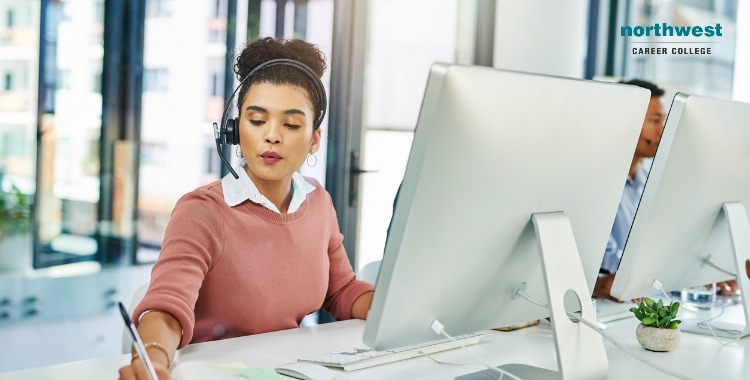 Business administrative assistants are the beating heart of any organization, working hard behind the scenes to ensure that everything is going smoothly, everyone is in the right place, and that they have what they need.
As amazing as they are, even the best business administrative assistant needs a little help every once in a while and today we'll be looking at a few tech tools that will help you streamline both your work and your time.
Followup
As a business administrative assistant, there is a good chance that you day always starts with dealing with an avalanche of emails. Followup is a tool specifically designed to help you deal with those emails, cutting down on time spent on inbox management so you can move on to more important things. 
An extension for most browsers,  Followup enables you to add an automatic follow-up email, send emails at a specified date and time, track emails, receive live notifications when emails have been opened, and set follow-up times for future dates and times. 
AudioNote 2
If you struggle with taking minutes, especially in busy rapid-fire meetings, then AudioNote 2 could be your new best friend. The app, popular with professionals and students alike, allows you to take notes the way you usually do, and then link them with recorded audio clips. 
The app automatically cuts out long pauses when no one is talking, reduces atmospheric noise, and makes it easy to pause or stop recording. You can take notes with a keypad or stylus and even integrate PDF slides directly into your notes. 
Zoho CRM
Depending on the business you are in, contact management might be a huge part of your responsibilities. Zoho CRM makes contact management much easier. 
Initially designed for Microsoft Teams, Zoho CRM now works with other commonly used products, such as Google Apps, WordPress, and Mailchimp. It's deceptively simple, easy to use, and is specifically designed to streamline tracking leads and storing customer information.
Dropbox
One of the more well-known apps on this list, Dropbox is an excellent way to share files quickly and efficiently between a large number of people. Because it's already widely used, Dropbox is a good option if you frequently have to share files with people outside your company, since the odds are the individuals you're sharing with already know how it works.
Become a Critical Part of a Business Today
Northwest's Business Administrative Assistant Program Las Vegas offers on-campus and online Business Administrative Assistant classes to accommodate your work and family schedule.
We value real, hands-on experience, which is why you'll be visiting businesses and organizations of different sizes, industries, and structures and why our instructors are all experienced business professionals with extensive backgrounds working in, starting up, and operating various businesses and organizations. 
Featuring a host of business professionals and guest speakers, our classes will give you all the skills you need to play a vital part in any business, and still graduate in as little as 9 months.
Written by: 
Monica Jones, 
B.S. Business Administration Assistant Program Chair