Top 5: Life-Saving Inventions
November 30, 2020
834 views
3 min read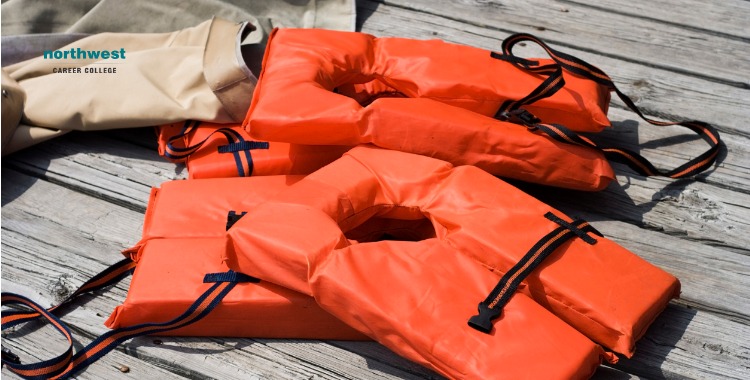 CPR was invented by Dr. James Elm and Dr. Peter Safar and since then has gone on the save approximately 92,000 lives each year. However, CPR is not the only life-saving invention we have in our day-to-day lives.
In this article, we'll be looking a five common items, that we all take for granted, that have cumulatively saved millions of lives.
Know More: What Are the Three Different Types of CPR?
5 Best Life-Saving Inventions
The Seatbelt
The first seatbelts were invented by English engineer George Cayley to use on his glider, in the mid-19th century and were quickly taken up by racing car drivers as an extra layer of protection in a dangerous sport.
In the early 1950s, Dr. C. Hunter Shelden invented the retractable seat belt as a response to the high number of head injuries coming through his emergency room due to automotive accidents.
Shelden also proposed recessed steering wheels, reinforced roofs, roll bars, automatic door locks, and passive restraints such as the airbag. All of which we take for granted today.
In 1966, Congress passed the National Traffic and Motor Vehicle Safety Act requiring all automobiles to comply with certain safety standards, including seatbelts, which save around 15,000 lives per year.
Life Jackets
Life jackets were invented by Captain Ward of the Royal National Lifeboat Institution in 1854 when he fashioned cork vests for lifeboat his crews.
The cork might have been replaced by more modern materials, but life jackets have remained a constant feature of both maritime and air travel since then, saving hundreds of lives each year.
Fire Sprinklers
The first modern sprinkler system was installed in 1812, at the Theatre Royal, Drury Lane in London. Since that time, the sprinkler has proved so effective that approximately 40 million new sprinkler systems are installed in homes and commercial properties around the world each year.



According to the National Fire Protection Association (NFPA), in 96% of cases when a fire breaks out in a building with proper sprinkler protection, that sprinkler system is the only method needed to contain the blaze.
Airbags
Originally invented by John W. Hetrick in 1953, the original airbag design was so successful that, by 1969 Congress has made it mandatory under US federal law for all motorized vehicles to include a form of 'automatic occupant protection system'.
Airbags are more complicated than you might think, as the pressures and impact velocities involved in a vehicle collision and the development of the airbag could cause, not prevent injuries. The difference between your airbag deploying in time to cushion your head and face and not deploying at all is only 7/100ths of a second.

Learn To Save Lives
Here at Northwest Career College, we are committed to providing affordable, quality CPR Classes to the Las Vegas community. We pride ourselves on being an American Heart Association (AHA) testing center and we offer Las Vegas CPR classes designed to fit your personal needs and professional schedule. As part of our "student-focussed" approach to education we also off our CPR classes free of charge to all of our students. Call us today at (702) 403-1592 to book your CPR class and become qualified to save a life in just four hours!