Criminal Justice Professional Program Las Vegas
It's never too late to start a new career. NCC offers you an exciting Criminal Justice Professional Training Program, where you can have a positive impact on your community. As a graduate of the Criminal Justice Professional Program you will have necessary knowledge, skills, and training to have a practical overview of the U.S. legal system and be able to apply your training in your new career as a Criminal Justice Professional.
As one of the best colleges for Criminal Justice in Nevada, your instructors are experienced Criminal Justice professionals. At NCC, we believe students come first. Our blended learning programs allow students the flexibly to learn when the timing is right while attending class on campus only one day a week.
Make a difference in our community by choosing NCC's Criminal Justice Professional Training program today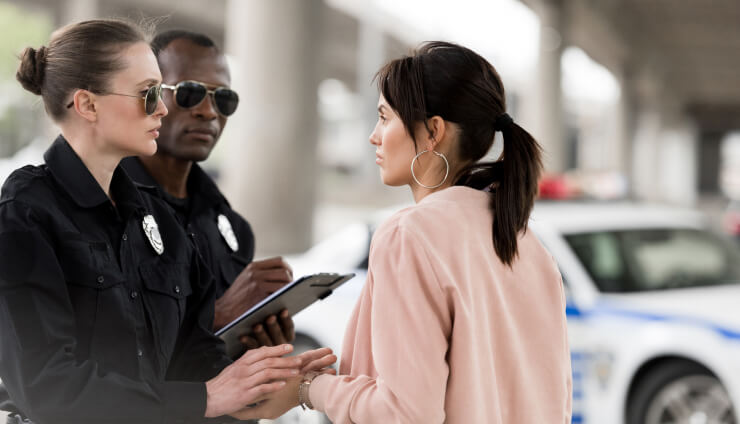 Why Criminal Justice Professional Program at Northwest Career College?
Graduate in as little as 9 months

NCC's Criminal Justice Professional training program is designed so you can effortlessly balance your work and personal life while pursuing your new career.

Financial aid is available to those who qualify

Hands-On Training

Visit courts, jails, mediation centers, and more where you can watch our legal system in action.

Student Focused Curriculum And Campus

Northwest is committed to providing a student-centric approach to learning and to the professional success of every graduate.

Criminal Justice Professionals Instructing All Classes

As a CJP student, your understanding of the law and the justice system is critical. That's why, at Northwest Career College, our Criminal Justice instructors are experts in their fields. Seasoned professionals such as attorneys, paralegals and law enforcement specialists provide you with the best training available. Our instructors teach you about the criminal justice system and provide you with hands-on training so as a graduate, you are career ready in your field and ready to integrate into the Las Vegas criminal justice community on day one!

Flexible Class Schedules

Choose from day or night classes in our Criminal Justice Professional Program. You select the class time that most easily fits into your schedule. At NCC we prioritize our students' wellbeing and want you to comfortably balance your school, work and personal life.

Northwest Provides Every Student With Their Own Laptop For Exceptional Training

Every student receives a laptop when they start their program at Northwest. Your laptop is yours to keep. Internet is available in every NCC building and throughout the campus grounds so you can work inside, outside, from your car or wherever you find your study groove!

Careers Services Team Committed To You

Our dedicated career services team works with you every step of the way to help you find the best externship site and employment opportunity in the Criminal Justice field.