Pearson VUE Testing Center in Las Vegas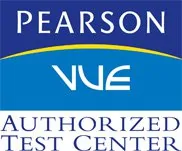 Pearson VUE Testing Center Hours of Operation
To meet the demands of the community, Northwest Career College's Pearson VUE Testing Center is open 6 days a week.
Monday through Thursday from 9:00 AM to 9:00 PM Friday and Saturday from 9:00 AM to 4:00 PM Sunday – Closed
How Do I Schedule, Reschedule or Cancel an Exam Online?
Go to your testing program landing page
Click "Sign In."
Enter your username and password.
To schedule:

Choose an exam.
Then, a location.
Finally, a date and time.

To reschedule or cancel, look at the "Upcoming Appointments" section for instructions.

Some programs charge fees for rescheduling and/or cancelling an exam. To determine if there is a fee to reschedule or cancel your exam, check your appointment confirmation email.
The deadline to reschedule or cancel an appointment will vary by testing program. To determine the policy for your exam and testing program, check your appointment confirmation email.
Your profile will reflect the updated appointment and you will receive an email confirming any change. If your new appointment (or change) is not reflected online, contact Customer Service to confirm the appointment.
Additional Proctoring Services
Did you know, all of our Testing Administrators are certified to proctor any exam?
Our prices are as follows: $25 per testing session.
Our testing center is equipped with cameras that are monitored throughout the entire testing experience, secured area for belongings.
Contact us for more information and to schedule your exam: (702) 389-7269
More Information about the Pearson VUE & NCC
Northwest Career College has partnered with Pearson VUE business because of their focus on state-of-the-art technology that enables Northwest to reliably deliver exams and provide the highest levels of service to our clients and our students. Our testing facility is located on the beautiful Northwest Career College campus at:
7398 Smoke Ranch Road, Las Vegas, Nevada 89128
For more information about Pearson VUE,
click here
.