How to Use COOL to Set up for a Civilian Career
September 28, 2020
133 views
4 min read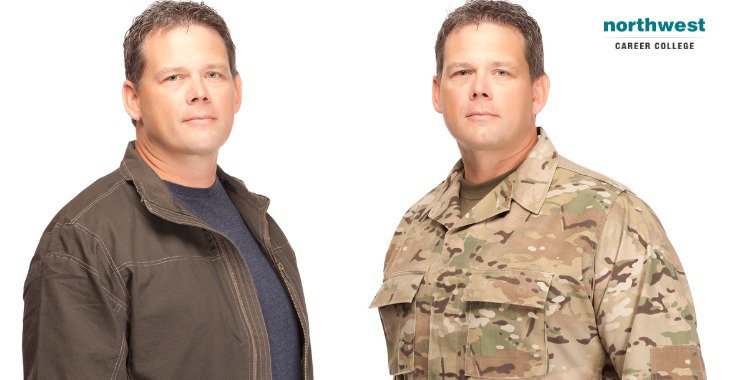 In 2019, the U.S. Army moved from a seniority-based promotion system to a merit-based system via an overhaul of its centralized promotion board. As part of that overhaul, the Army Credentialing Opportunities Online (COOL) was put in place to help soldiers find the right course for their needs.
In today's article, we'll be looking at what COOL is, what it does, and how it can help to set you up for a civilian career when you leave the service.
What Is the Army Credentialing Opportunities Online?
With the move to a merit-based system, the U.S. Army looked to reward soldiers who built their skills up to a high level within their Military Occupational Specialty (MOS).
As part of that push, the Army Credentialing Opportunities Online system was put in place to provide soldiers with a comprehensive list of credentials that are relevant to their MOS and would provide promotion points.
How Does Cool Help With My Civilian Career?
One of the aims of COOL was to provide soldiers with a list of training opportunities that were useful to both their MOS and to their later civilian life. To help align the MOS with civilian certification needs COOL provides:
Background information about civilian licensure and certification in general and specific information on individual credentials including eligibility requirements and resources to prepare for a credentialing exam.

Identification of licenses and certifications relevant to Army MOSs for enlisted soldiers and Warrant Officers.

Help learning how to fill gaps between Army training and experience and civilian credentialing requirements.

Help learning about resources available to Soldiers that can help them gain civilian job credentials.
The COOL site is both a search tool and an information source. Soldiers can find information on a specific credential searching by MOS or by the name of a specific credential or agency.
Related Certifications and Related Licenses have been determined to be related to the MOS either directly or by skill. Each credential in the Funded Certifications table is designated as either Directly Related (D) or Skill Related (S).
Are There Costs Associated With Cool?
According to the COOL guidelines, there are two types of costs associated with obtaining a license or credential, credentialing board or agency fees and fees for additional education or training.
Although it varies by credential and by organization, credentialing agencies typically charge the followings fees:
Application fee – from $20 to $200

Exam fee – from $20 to $200

Renewal fee = from $10 to $150
However, to assist with these costs, the Department of Veterans Affairs, Veterans Benefits Administration, and the Montgomery GI Bill® offer financial assistance with licensing and certification as well as supplemental education and training.
Eligible service members and veterans can use the Montgomery GI Bill® to pay for up to $2,000 in fees for civilian occupational licensing and certification exams. Fees for re-testing and renewing licenses or certifications are also covered
How Do I Apply for VA Approved Funding?
Online –

You can apply for your chosen VA benefits program online through the

VA Website

. This streamlined process will only take around 30 minutes to complete.

In Person –

You can apply in person through your local VA Office. The Regional VA Office for Nevada is located in Reno at

5460 Reno Corporate Drive, Reno, NV 89511.
By Mail –

If you prefer to apply by mail, Call

1-888-GI BILL®-1

(

888-442-4551

) to have an application pack mailed to you.

Northwest –

Northwest is committed to providing every assistance it can to our country's servicemembers. Call us at

(702) 403-1592

to speak to one of our enrollment experts and we will provide you with all the information you'll need to start your application.
Disclaimer: GI Bill® is a registered trademark of the U.S. Department of Veterans Affairs (VA). More information about education benefits offered by VA is available at the official U.S. government Web site at www.benefits.va.gov/gibill.