How to Move from Serving to Studying?
May 10, 2023
550 views
4 min read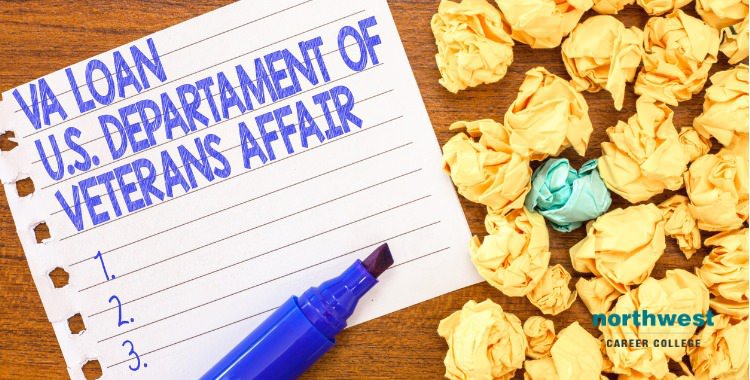 Did you know that more veterans than ever are using their education benefits? In fact, nationwide, the number of veterans using these benefits increased by about 67 percent between 2012 and 2009.
Taking advantage of these benefits is a great way to help ensure a successful transition back to civilian life and work toward long-term goals. From college classes to on-the-job training, a world of educational opportunities awaits veterans and their families, as does a range of benefits to help fund those opportunities.
Read More: How To Prepare For Your Exams

How to Move from Serving to Studying?
Do Your Research
Start by learning all you can about the key Department of Veterans Affairs (VA) programs available under the GI Bill®, which include the following:
● Post-9/11 GI Bill®. This program offers 36 months of tuition and training benefits to those who served after September 10, 2001. Unused benefits can be transferred to your spouse or children.
● Montgomery GI Bill®. Veterans who contributed $1,200 to the program while on Active Duty can get funding for higher education and training. You may qualify for one of the four categories of eligibility, depending on when you enlisted and how long you served.
● Veterans Educational Assistance Program (VEAP). If you made VEAP contributions from your military pay from April 1, 1987, onward, the government will match those amounts two-for-one, up to a maximum of $300 a month for full-time training. Benefits may be used for a college degree program, technical courses, apprenticeships, and more.
● Vocational Rehabilitation & Employment (VR&E). This program helps veterans with a service-connected disability prepare for and find work. Benefits include financial assistance for college, technical or business school, on-the-job training, employment counseling, and rehabilitation services. Vets.gov offers an online GI Bill® Comparison Tool to help you research approved education programs and estimate your benefit amounts.

Consider Your Options Carefully
Selecting a benefit could make you ineligible for other benefits, so choose carefully. For example, deciding to receive Post-9/11 GI Bill® benefits means you'll have to say no to Montgomery GI Bill® funding.
There's a Time Limit
Once your military service ends, you have a limited time to use your education benefits: 15 years for the Post-9/11 GI Bill® and 10 years for the Montgomery GI Bill®. However, your time limit is reset if you re-enter Active Duty for more than 90 days.
Follow the Money
It might take some digging, but you can find a wealth of education funding out there beyond your GI Bill® benefits. You may be eligible for other states' federal and private education programs and scholarships. For example. Starbucks offers free college tuition to veteran employees, spouses, and children at the online campus of Arizona State University.
Troops to Teachers is a U.S. Department of Defense program that helps eligible veterans begin new careers as teachers. Veterans of Foreign Wars (VFW) offers veteran scholarships of up to $5,000, along with guidance on receiving VA benefits. To help you find the funding you need, try military.com's Scholarship Finder.
Take Time to Plan
Your education benefits can be used for a range of options, from a full college degree to technical training, on-the-job apprenticeships and work-study programs, and even flight training.
Having so many possibilities can seem overwhelming, so make sure you think about your personal career goals and the types of learning environments that are the best fit for you. You've worked hard to earn your benefits, so plan carefully to ensure you make the most of them.



How Do I Apply?
● Online – You can apply for your chosen VA benefits program online through the VA Website. This streamlined process will only take around 30 minutes to complete.
● In Person – You can apply in person through your local VA Office. The Regional VA Office for Nevada is located in Reno at 5460 Reno Corporate Drive, Reno, NV 89511.
● By Mail – If you prefer to apply by mail, Call 1-888-GI BILL®-1 (888-442-4551) to have an application pack mailed to you.
● At Northwest – Northwest is committed to providing every assistance it can to our country's servicemembers. Call us at (702) 403-1592 to speak to one of our enrollment experts and we will provide you with all the information you'll need to start your application.

Disclaimer: GI Bill® is a registered trademark of the U.S. Department of Veterans Affairs (VA). More information about education benefits offered by VA is available at the official U.S. government Web site at www.benefits.va.gov/gibill.