The Case For Returning To Education After Serving In The Military
December 26, 2021
379 views
4 min read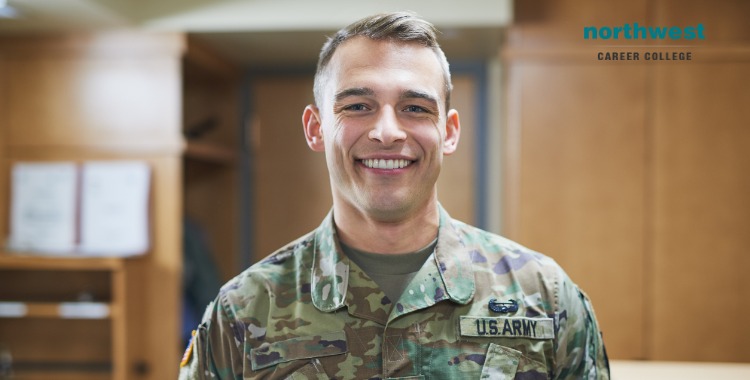 The military can be a great career, but it also comes with many challenges. After serving for so long, returning to the civilian world is not always easy. Many veterans find themselves unemployed or underemployed, and this can lead to low self-esteem and depression.
Returning to school is one way to increase your chances of success in the civilian workforce. This article discusses how returning to education after service has benefits that go beyond just employment prospects!
The benefits of returning to education after service
There are a number of benefits for veterans who return to education once they leave the military. First and foremost, education is a must for success in today's workforce. As many companies continue to demand more from potential employees than just previous experience, the only way to stand out amongst other applicants is through your degree or certification.
Education can also be empowering! Many veterans who return to school find themselves with newfound confidence once they receive their diplomas.
Being able to add something like an MBA after your name immediately gives you credibility and status among others in business settings, making it easier when networking or applying for jobs.
The benefits of returning to education are not limited solely to employment prospects either. Even if students do not plan on entering the
private sector post-graduation they will still see great benefits by increasing their knowledge base.
Educational institutions can also provide assistance to veterans, and they work hard at creating a comfortable bridge between the veteran's military experience and their newfound civilian status. Military courses of study can be transferred for credit in traditional degree programs depending on the school and its policies regarding such things.
Many colleges offer services like counseling, scholarships, or tutoring that are especially helpful to struggling students who may have had little prior exposure to academia before returning to college after serving our country. Most importantly though is that education provides people everything from increased earning potential to more fulfilling personal lives; something which cannot be said about most other pursuits found outside of it!
Whether you go back immediately while still on active duty, wait until you get out of service, or even after you're retired, returning to college will always be a good decision. It is not too late!
How to get back into education
If the idea of going back to school has been weighing on your mind recently or if you are simply curious about it but feel unsure where to begin, here are some steps that might help:

Talk with friends who have gone back to school already or even check out veterans groups at local colleges; go find out what they think about their experiences there as well as how much money they make now vs before entering higher education again.
Once you narrow down your search ask potential schools questions such as "what percentage of students in your program graduate on time?" and "what is the average cost of tuition per semester there at [college]?"
Doing research before committing to a school or even starting classes will help calm any nerves you might have about going back. If it sounds like something worth looking into, consider enrolling! You can always switch schools if they don't seem like a good fit for you. Make sure that whichever one you end up choosing has support services available such as tutoring and counseling; this way, when things get tough, knowing where to turn isn't an issue.
Returning to college is never easy but taking advantage of all resources offered could make learning easier than ever before!
How Do I Apply for VA Approved Funding?
Online –

You can apply for your chosen VA benefits program online through the

VA Website

. This streamlined process will only take around 30 minutes to complete.
In-Person –

You can apply in person through your local VA Office. The Regional VA Office for Nevada is located in Reno at

5460 Reno Corporate Drive, Reno, NV 89511.
By Mail –

If you prefer to apply by mail, Call

1-888-GI Bill®-1

(

888-442-4551

) to have an application pack mailed to you.
At Northwest –

Northwest is committed to providing every assistance it can to our country's servicemembers. Call us on

(702) 403-1592

to speak to one of our enrollment experts and we will provide you with all the information you'll need to start your application.
Disclaimer: GI Bill® is a registered trademark of the U.S. Department of Veterans Affairs (VA). More information about education benefits offered by VA is available at the official U.S. government Web site at www.benefits.va.gov/gibill.