How to Apply for VA Educational Benefits
June 26, 2023
332 views
5 min read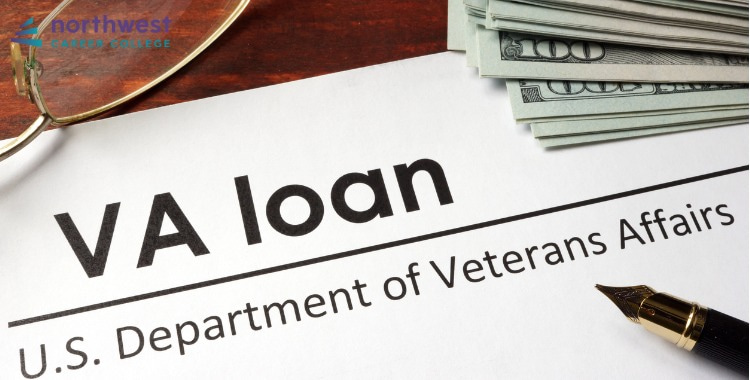 Are you a veteran looking to return to school and take advantage of your VA educational benefits? Finding the right program can be intimidating, but you don't have to do it alone.
Read on for guidance about applying for veterans' education benefits to get closer to realizing your dream of higher education!
From knowledge of available programs and assistance with paperwork, this comprehensive guide will break down every step in the process — giving students and veterans an understanding of which VA educational benefit is best for their situation.

Understand the different types of VA education benefits
Are you looking to further your education but need help paying for it? Veterans Affairs offers a variety of education benefits to assist those who have served in the military.
Understanding each type and eligibility requirements is essential to take advantage of these resources fully. Some benefits include the Post-9/11 GI Bill, Montgomery GI Bill, and the Vocational Rehabilitation and Employment program.
Each benefit has its own criteria for eligibility and peculiarities to watch for.
Knowing the differences and rules of each program can help you select the right one for your needs. So, take your time to research and understand which VA education benefit works best for you and your educational goals.

Research eligibility requirements for each program
Researching the eligibility requirements is critical in applying for VA educational benefits. Each program has unique criteria for qualification, so it's essential to ensure you meet all the necessary qualifications before submitting an application.
Knowing the eligibility requirements for each program will help you determine eligibility for benefits and save time by avoiding unnecessary applications.

Know the documents you need to apply
If you plan to apply for VA Education Benefits, you must be aware of the documents you must prepare. These benefits are designed to assist veterans and their spouses and dependents in paying for their education.
Before you can receive this aid, you must provide certain documents to the
Departments of Veterans Affairs, such as your Certificate of Eligibility, your DD-214, and your academic transcripts. 
It's important to note that the exact requirements may vary depending on your specific situation, so it's best to double-check with the VA before submitting your application.
Once you have everything you need, you can move forward with your education, knowing that you have the support of the VA Education Benefits.

Gather the necessary documentation and submit the application
Applying for VA education benefits can be difficult, but gathering all of the necessary documentation and submitting a complete application is crucial to receiving the benefits you are entitled to.
It's essential to ensure that you have all the required documents before submitting your application to avoid delays in processing. The application process may seem overwhelming, but it's a small price to pay for the financial assistance that can help you achieve your educational goals.
By gathering everything needed and submitting your application promptly, you will be one step closer to obtaining your VA education benefits.

Follow up with your school or local VA office
As a veteran, staying on top of your VA education benefits is essential, which means following up with your school or local VA office. You worked hard to earn those benefits, so don't miss out on what you rightfully deserve.
By being proactive and following up, you can ensure that your benefits are being applied correctly and that you're getting the most out of them. Plus, if you have any questions or concerns, the VA office is there to help.
So don't be afraid to reach out and get the support you need to succeed in your education and career.

Monitor your account to ensure benefits are disbursed promptly
As a veteran utilizing VA education benefits, staying on top of your account and ensuring your benefits are being disbursed promptly is essential. Monitoring your account helps ensure that any hiccups in payment are caught early and resolved quickly so that you can focus on your studies with peace of mind.
While it can be tempting to set up and forget your account once benefits are set up, taking a proactive approach can save you headaches and potential financial stress down the road. So, take a few minutes to log in and check your account every now and then – your education (and wallet) will thank you for it!
If you have any questions about the VA Education Benefits, don't hesitate to contact Northwest, where our trained staff is dedicated to helping veterans fully understand their options and opportunities through the VA Education Benefits program.
With years of experience working with our veterans both domestically and overseas, Northwest offers knowledgeable advice and provides personalized assistance in navigating veteran services every step of the way.



How do I apply for VA-approved funding?
Online – You can apply for your chosen VA benefits program online through the VA Website. This streamlined process will only take around 30 minutes to complete.
In-Person – You can apply in person through your local VA Office. The Regional VA Office for Nevada is located in Reno at 5460 Reno Corporate Drive, Reno, NV 89511.
By Mail – If you prefer to apply by mail, Call 1-888-GI Bill®-1 (888-442-4551) to have an application pack mailed to you.
Northwest – Northwest is committed to providing every assistance it can to our country's servicemembers. Call us at (702) 403-1592 to speak to one of our enrollment experts and we will provide you with all the information you'll need to start your application.