6 jobs you can get with a Paralegal degree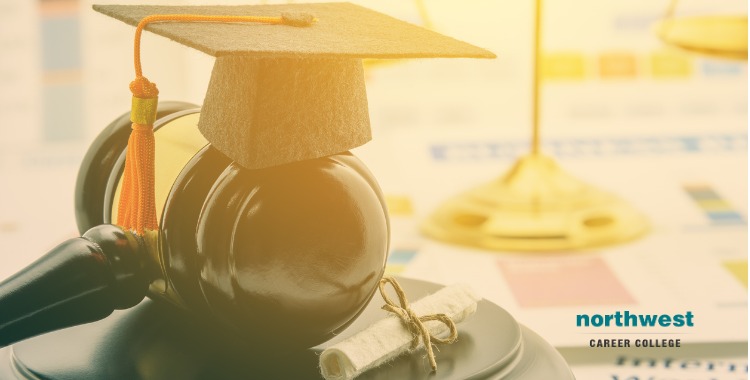 Qualifying as a paralegal doesn't just restrict you to a specific career. The combination of research, presentational, and administrative skills gained while studying to be a paralegal open a range of job opportunities. 
In today's article, we'll be looking at some of the jobs, that aren't a paralegal, that you can get with a paralegal degree.
Bankruptcy Petition Preparer
1 § U.S.C. 110 a non-attorney bankruptcy petition preparers, governs how a person can work as a petition preparer.  A bankruptcy petition preparer is a non-lawyer who prepares bankruptcy petitions for the general public for a fee.  
As a bankruptcy petition preparer, you may not give legal advice or represent clients at hearings or creditor meetings. 
You may only gather the information needed and fill in the petition as well as the schedules and exhibits that go along with it.
Claims Adjuster/Investigator
The job of the claims adjuster or investigator is to work for insurance companies evaluating and investigating claims. 
Part of the responsibilities of an adjuster is to interview witnesses, talk to the police, review medical records, or inspect damaged property. 
As part of their regular duties adjusters also prepare reports, draft correspondence, and negotiate settlements.
Collections Specialist
The role of the collections specialist is to work for collections companies that specialize in collecting on delinquent accounts. 
The duties of the collections specialist are to contact debtors to negotiate settlements and payment plans, draft correspondence to debtors, or prepare legal documents for court. 
Collections specialists may also be charged with locating debtors, managing account files, and scheduling court hearings.
Compliance Officer
Compliance officers work for larger companies reviewing and interpreting company and governmental regulations, policies, and procedures and ensuring compliance with such regulations and policies. 
Compliance officers can be called on to prepare training materials, perform inspections, investigate and respond to complaints, and create reports and presentations regarding compliance issues.
Tax Preparer
Tax preparers work for large tax preparation companies such as H&R Block or Jackson Hewitt or for smaller accounting firms preparing income, estate, inheritance, and other tax forms and returns. 
Just as a paralegal must work under the supervision of an attorney, a tax preparer must work under the supervision of a tax attorney, Certified Public Accountant ("CPA") or IRS Enrolled Agent.
Technical Writer
Technical writers prepare owner's manuals, online help guides, white papers, project plans, and other informational items that help consumers use a product. 
Many technical writers work for companies that produce products with which they are familiar and know how to use. Others work as freelancers, accepting writing jobs from many different companies and writing about many different products.
Join One Of The Best Paralegal Schools In Las Vegas Today!
Here at Northwest Career College, we run the top paralegal program in Nevada, offering our students the skills and experience they need to successfully enter the field of paralegal work and position themselves to maximize their earnings. 
Our Paralegal instructors are seasoned attorneys and highly trained professionals who are able not only to teach you the law but also to guide you through the many ways a paralegal integrates into a Las Vegas law practice. 
We offer on-campus and online paralegal classes to accommodate your work and family schedule. Our Career Services team will work with you to help you find the best paralegal employment opportunity in Las Vegas. Call us today at (702) 403-1592 to find out what our paralegal program can offer you.
Paralegal Studies

Lisa Myers, J.D., L.L.M.

Legal Studies Department Director

J.D. L.L.M. Campbell University
B.A. Corllins University