How To Become A Paralegal In 7 Simple Steps
November 21, 2022
266 views
5 min read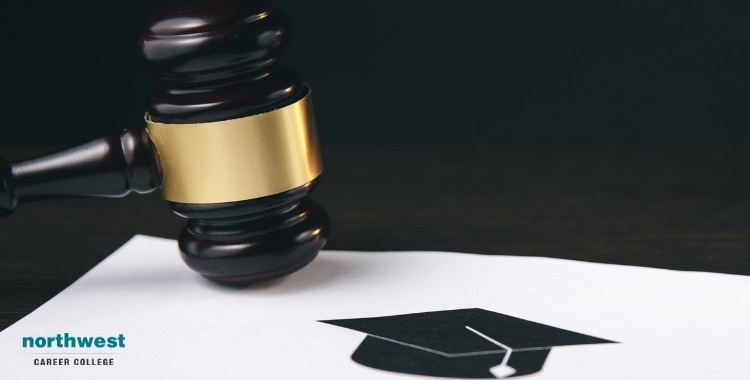 So you want to be a paralegal? It's a great career choice! Paralegals are in high demand, and the job market for them is only going to get better. But how do you become a paralegal? It's not as difficult as you might think.
In this blog post, we will outline the 7 simple steps you need to take to make your dream of becoming a paralegal a reality!
Read More: Best Paralegal Career FAQ
How To Become A Paralegal?
Step 1: Get a degree
You don't need a four-year degree to become a paralegal, but you will need at least an associate's degree from an accredited institution. Many community colleges offer paralegal programs that can be completed in two years or less. And there are even some online programs available if you want to get your degree while working full-time.
Step 2: Complete an internship
While not required, completing an internship is a great way to gain experience in the field and make sure that being a paralegal is the right fit for you. Many law firms offer internships, and some may even hire interns as full-time employees after they graduate from their paralegal program.
Step 3: Get certified
While not required in all states, becoming certified as a paralegal can give you a leg up in the job market. The National Association of Legal Assistants offers the Certified Paralegal (CP) examination, which is recognized in most states.
Step 4: Join a professional organization
Being involved in a professional organization is a great way to network with other paralegals and stay up-to-date on the latest industry news and trends. The American Bar Association offers membership for paralegals, as well as discounts on education and professional development resources.
Step 5: Find a job
There are many different types of organizations that employ paralegals, including law firms, corporate legal departments, government agencies, and non-profit organizations. Once you have completed your education and obtained certification (if desired), you can begin searching for a job that matches your interests and skills.
Step 6: Get promoted
Paralegals can advance their careers by taking on additional responsibilities or pursuing management positions. Some paralegals may choose to specialize in a particular area of law, such as real estate or family law.
Step 7: Keep learning
To maintain your edge as a paralegal, it's essential to stay current on changes in the law and new technologies. Many professional organizations offer continuing education opportunities to help paralegals stay abreast of developments in their field.
By following these simple steps, you can begin your journey to becoming a paralegal. With hard work and dedication, you can build a successful career in this growing field.
Why choose NCC to train as a Paralegal?
Here at NCC, we have a team of experienced tutors who are passionate about their subjects and dedicated to supporting our students. We offer a wide range of courses, from the introductory level through to professional qualifications, so you can find the perfect program to suit your needs.
If you're looking for high-quality paralegal training, look no further than NCC. Our programs will give you the skills and knowledge you need to succeed in this exciting field.
How can NCC help you start your new Paralegal career?
Here at NCC, we offer a comprehensive paralegal program that can be completed in as little as 18 months. Our program is designed to give you the skills and knowledge you need to succeed in the legal field, and our experienced faculty are here to help you every step of the way.
Our instructors have years of experience working as paralegals, and they're passionate about helping their students succeed. In addition to our academic program, we also offer career services to help you find a job after graduation.
Our coursework covers a broad range of legal topics, including contract law, family law, real estate law, and more. In addition to your coursework, you'll also have the opportunity to participate in an externship, which will give you hands-on experience working in the legal field.

If you're thinking about a career in law, or if you have any questions about our program, please don't hesitate to contact us. We're here to help you every step of the way.
Join one of the best Paralegal schools in Las Vegas today!
Here at our trade school, we run the top paralegal program in Nevada, offering our students the skills and experience they need to successfully enter the field of paralegal work and position themselves to maximize their earnings. 
Our Paralegal instructors are seasoned attorneys and highly trained professionals who can teach you the law and guide you through the many ways a paralegal integrates into a Las Vegas law practice.
We offer on-campus and online paralegal classes to accommodate your work and family schedule. Our Career Services team will work with you to help you find the best paralegal employment opportunity in Las Vegas.
Call us today at (702) 403-1592 to find out what our paralegal program can offer you.