Why Now Might Be the Best Time to Become a Dental Assistant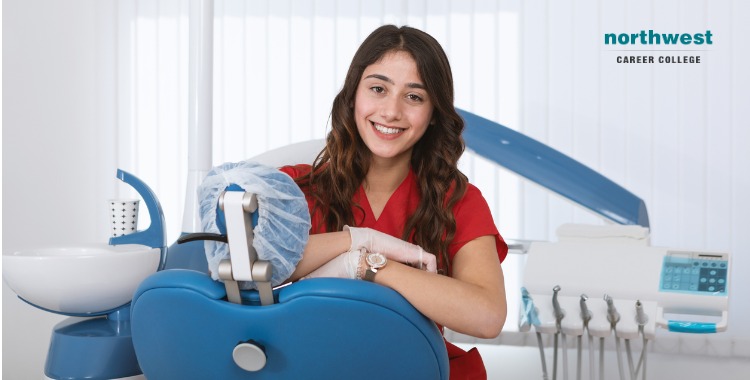 Have you been negatively impacted by COVID-19? Are you considering it might be time to make a career change that proves more fulfilling? 
Despite the ongoing struggles and challenges of 2021, the job outlook for dental assistants is positive, so if you're looking for a reason to switch career paths and turn to a field that remains high in demand, read on to learn how dental assistant courses can help you take the next step.
The Job Outlook for Dental Assistants
According to the U.S. Bureau of Labor Statistics, it is estimated that the employment of dental assistants will increase by 7% from 2019-2029. 
The reason for the continued increase and demand is largely in part because of the aging population and the need for improved oral health. When smiles remain healthy so do bodies, which is vitally important, especially for geriatric populations.
With the pay scale increasing to an average of $40,080 per year and this specific number is based on various factors, such as location, skillset, and education.
Reasons to Become a Dental Assistant in 2021
Because 2020 has been an especially difficult year with so many individuals losing their job, you may fall in line with those who are looking to reinvent themselves in 2021. 
If dental assisting is of interest to you, there's no better time to match the switch to a career that is only improving and looking better for aspiring individuals each year. 
Here are just a few of the many reasons enrolling in a dental assisting program is a good idea:
Dental assisting programs are fast-paced, allowing you to achieve the certification you need to begin working in a fun and exciting field.
Dental assisting classes are hands-on, which means you get the first-hand experience of learning what it is like to work in a dental practice before you graduate.
Dental offices are always looking for aspiring dental assistants, so it may not be as hard to find your first job opportunity in your area.
Dental assisting is a great way to make money to support yourself or your family. If your current career lacks in providing the money you need, you'll be pleased to learn dental assistants can earn up to $40,000 a year, depending on where you live.
Your schooling prepares you for a lucrative and rewarding career that makes a difference in people's lives. From creating a warm and welcoming environment for patients to addressing their concerns so they can have a positive and stress-free experience, being a dental assistant is a fulfilling career choice.
There are numerous opportunities for growth once you've completed dental assisting school. If you choose to further your education and obtain additional certifications and experience, you can go on to become a dental hygienist, office manager, or insurance claims professional.

The first step in starting your exciting new career as a dental assistant is to get the education you need, so call us today to talk to us about how our Dental Assistant Program could be the launchpad into your future.

Join One Of The Best Dental Assistant Training Schools In Vegas 

Here at Northwest Career College, we firmly believe that learning is a process that continues on the job. Our Dental Assistant Training Course gives you all the critical skills and experience you'll need to find the best dental assisting employment opportunity in Las Vegas.

Our Dental Assistant School offers morning, afternoon, and night classes to accommodate your busy work and family schedule. Our established seasoned instructors have helped our students achieve a 91% national exam pass rate. Call us at (702) 403-1592 to speak to one of our admissions assistants about your new dental assisting career.

Written by:
Cynthia Lofquist, R.D.A.
Dental Assisting Program Chair
Concorde Career Institute