What are the benefits of qualifying as a Medical Administrative Assistant with NCC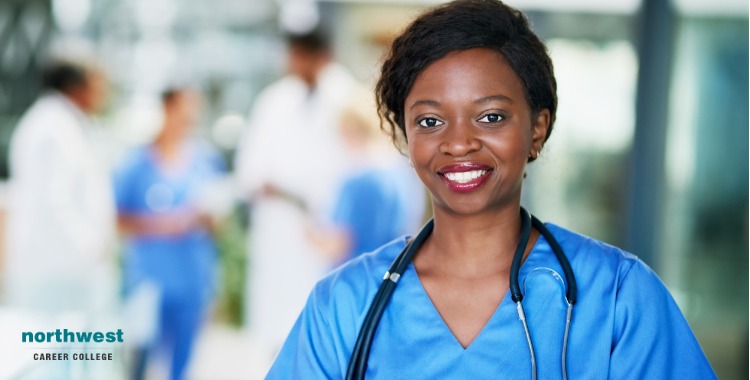 Medical Office Administration is a growing sector of the medical industry. Becoming a Medical Administrative Assistant is an increasingly popular career path among individuals who want to enter the healthcare sector. 
If you are interested in getting a job in the medical industry but don't know where to start, you should consider joining NCC to qualify as a Medical Administrative Assistant. 
One of the best parts about the career is that there are classes you can take to help you get a jump start in the career, and get a competitive edge during the job application process.
Northwest Career College has helped hundreds of individuals learn the skills they needed to become a Medical Administrative Assistant. 
If you are interested in this career path, contact our admissions team today to learn more about our course offerings. There are a wide variety of benefits when it comes to this exciting career path!
Some of the main benefits of becoming a Medical Administrative Assistant are:
Jobs in the Healthcare Industry are Always In Demand
Medical Administrative Assistants can find jobs in all different types of medical facilities including primary care offices, hospitals, clinics, laboratories, and urgent care facilities. 
Getting the skills to become a Medical Administrative Assistant is always a good idea due to how in-demand this profession is.
Medical Administrative Assistant Is a Great First Career in the Healthcare Field
Due to the relatively low barriers to entry, and short training time – becoming a Medical Administrative Assistant is a great way to get started in the healthcare industry. 
If you decide to move on to another career in the medical field, it will be easier if you already have job experience at a healthcare facility.
There Are Medical Administrative Assistant Training Classes That Can Help You Get a Job
Northwest Career College offers Medical Administrative Assistant training classes that will help you learn all of the skills you will need while on the job. 
These classes will help you get a job too, as employers love seeing that you have already gone through a curriculum that is specifically dedicated to the position they are hiring for. 
If you are considering this as a career path, enrolling in our Medical Administrative Assistant School is a great way to get started.
Start Your Career As A Medical Administrative Assistant With Us
Here at Northwest Career College, our student-centered philosophy means that you come first. We offer a flexible schedule so you can care for your family and have a balanced life in Las Vegas while advancing towards your new career. 
We pride ourselves on being the premier Medical Administrative Assistant Schools in Las Vegas and our established, seasoned instructors offer online and on-campus night classes to accommodate your busy work and family schedule. Call us at (702) 403-1592 to speak to one of our admissions assistants about your new medical administrative assisting career.
Written by:
Jenette Ashcraft, N.C.M.A.
Allied Health Department Director
R.M.A. National Education Center