Does it pay to specialize in sports massage?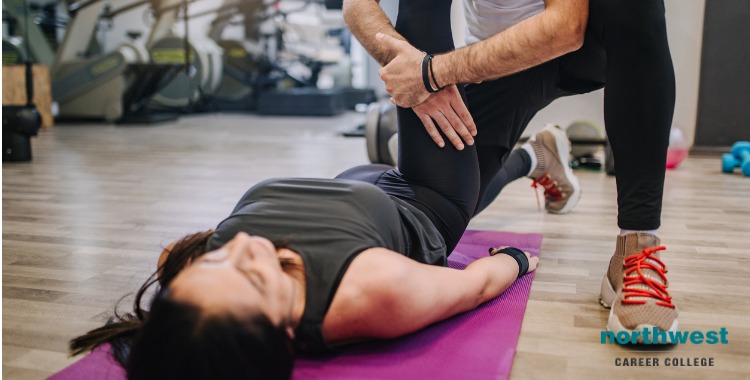 While it isn't mandatory, many massage therapists chose to specialize in one form of massage. 
Sports massage is one of the largest commercial areas of massage therapy, with practitioners offering their talents as both employees at sports clubs, sporting venus, and for professional sports teams, as well as on a freelance basis.
So, if you are thinking of joining the best Massage Therapy School in Nevada (and you should be) and are thinking of specializing in sports massage, we've pulled together some information on what you can expect to earn.
Sports Massage Pay as an Employee
First of all, it's important to consider whether you will be working in an employed capacity as an employee or on a self-employed basis. 
If you are employed, then the salary will normally be fixed, although there may be bonuses and commission based on upsells and overtime. 
While there are a lot of benefits to being employed, especially around security and certainty, it is often associated with a lower rate of pay than self-employed work because your employer will need to take their cut also. 
However, you will likely have a set number of hours, you'll get a regular income and you will also benefit from other potential employee benefits like dental and medical insurance and holiday and sick pay. 
Most sports massage therapists working in an 'employed' capacity are paid somewhere between $32,000-$50,000 per annum. 
This is obviously a vast range and there are a number of factors that will influence what sports massage pays, including the employer and their business model, location, level of experience and expertise, and the qualification of the therapist. 
Those with higher-level sports massage qualifications will naturally command more pay than those with only basic qualifications.
Self-Employed Pay in Sports Massage
As a self-employed therapist, there is certainly much more potential to earn, especially when comparing the hourly rate of an employee against a self-employed therapist. 
However, it's important to remember that you will need to account for other costs associated with providing your massage services, including your equipment, overheads, and taxes.
Being in self-employment will certainly give you more freedom to run the business how you want to but you will need to organize and manage yourself and your time effectively. 
You'll also have to remember that unlike when you are an employee, if you are not treating clients then you are generally not earning, unless of course, you have therapists working for you. 
You'll certainly need to allocate time and energy each week to advertising, promotion, replenishing stock, washing towels, accounting, prospecting with new clients, and ensuring that your business is compliant with all legislation. 
You will also need to account for seasonal changes and times when there may be a slow period, ensuring that you have a personal survival budget. 
Most self-employed massage therapists will earn somewhere between $50.00-$75.00 per hour, although how much they actually make as profit will really depend on a number of factors, including the cost of their overheads, like rent, rates, equipment, travel, and of course, tax.
Experience and Qualifications Are Important
The qualifications held and the level of experience and expertise held by a therapist will certainly influence the pay in sports massage, whether they are employed or self-employed. 
In order to maximize your earnings, you'll want to make sure you qualify as a massage therapist from an accredited institution like Northwest, which will prepare you to sit for your NCBTMB (National Certification Board of Therapeutic Massage) or MBLEX (Federation of State Massage Therapy Boards) exams.
Join One Of The Best Massage Therapy Schools In Las Vegas Today!
At Northwest Career College, we operate one of the best Massage Therapy Schools in Las Vegas, and our Massage Therapy Course will teach you the skills you'll need to apply the benefits of sports massage. 
The benefits of massage therapy are widely recognized, with employment for massage therapists expected to increase by 22% between 2014-2024, with an average massage therapist earning $39,360 a year. Additionally, many massage therapists maintain active, private practices, increasing both their flexibility and earnings. 
Our massage student clinic is open seven days a week, for both your and your client's convenience, and we offer day and night classes to accommodate your work and family schedules. 
Our instructors are experienced professionals who will prepare you to sit for either the NCBTMB (National Certification Board of Therapeutic Massage) or the MBLEX (Federation of State Massage Therapy Boards) exams, and we are proud of our 100% board pass rate. Call us at (702) 403-1592 to speak to one of our enrollment specialists today!
Written by:
Barbara Alcaraz, M.A., B.A., L.M.T.
Massage Therapy Program Chair
M. A. Organizational Management, University of Phoenix
B.A. University of Minnesota, American Studies
L.M.T. Northwest Health Careers