Which career is right for me: Criminal Justice vs Law?
July 11, 2022
709 views
6 min read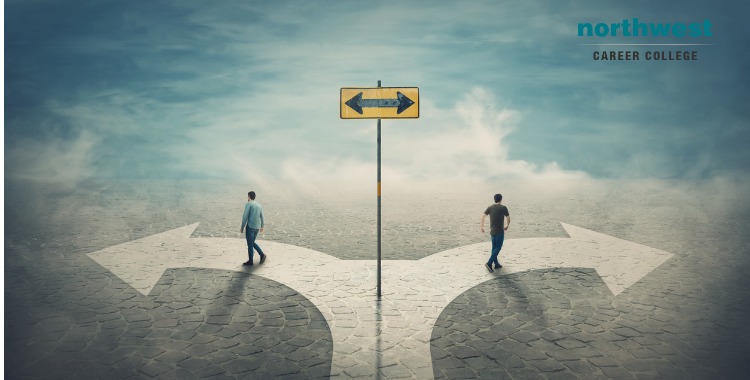 Making the decision to go to law school or pursue a career in criminal justice can be tough. Both paths have their pros and cons, and it can be hard to decide which one is right for you. In this article, we will compare and contrast careers in criminal justice and law.
We will discuss the education requirements, job prospects, salaries, and other factors that are important to consider when making this decision. Hopefully, after reading this article, you will have a better idea of which path is right for you!
Read More: What Do You Need to be a Criminal Justice Worker?
Criminal Justice vs. Law
Education requirements
One of the biggest differences between these two fields is the education requirements. To become a lawyer, you must go to law school and earn your Juris Doctor (JD) degree. This process takes about three years.
You also have the option of going to graduate school and earning a master's degree or doctorate in law, but this is not required.
In contrast, there are many different education paths you can take to pursue a career in criminal justice.
The type of degree you get will depend on the specific job you want within the criminal justice field.
For example, if you want to be a police officer, you may only need a high school diploma or an associate's degree.
But if you want to be a detective or work in federal law enforcement, you will likely need a bachelor's degree.
Of course, becoming a lawyer is not the only way to have a successful career in the legal field. Paralegals, legal assistants, and court reporters are just a few of the other positions available.
So if you're interested in a career in the legal field, but not sure if becoming a lawyer is right for you, there are plenty of other options to consider.
Criminal justice and law are both noble professions that offer many opportunities to those who are passionate about justice and helping others.
Criminal justice
Accessible with an associate's degree, although certain positions may require a bachelor's degree.
Law
Accessible with a bachelor's degree, although certain positions may require a law degree. Careers such as paralegal are accessible with an associate's degree.
Potential career paths
Both criminal justice and law offer a variety of career paths. Some positions, such as police officer or detective, are available with an associate's degree, while others, such as lawyer or judge, require more advanced education.
Criminal justice offers many positions in various settings. You could work as a police officer, detective, federal agent, parole officer, or correctional officer, to name a few. There are also many non-enforcement positions available in the field of criminal justice, such as working as a victim advocate or community outreach worker.
Law is a broad field with many different specialties. You could become a lawyer, paralegal, legal assistant, or law clerk. You could also work in the business side of law, such as working as a contract administrator or compliance officer.
Criminal justice
Common career paths include:
Police officer

Detective

Federal agent

Parole officer

Correctional officer

Victim advocate

Community outreach worker
Law
Common career paths include:
Lawyer

Paralegal

Legal assistant

Law clerk

Contract administrator

Compliance officer
There are many similarities between careers in criminal justice and law, such as both requiring analytical and critical thinking skills, being detail-oriented, and being able to communicate effectively.
However, there are also some key differences. For example, lawyers typically work in an office setting while criminal justice professionals may work in a variety of settings, including indoor and outdoor environments.
How to choose the right career for you?
The best way to decide which career is right for you is to explore your interests and match them with the corresponding career path. If you're interested in working with people and want to help make a difference in your community, criminal justice may be the right field for you.
If you enjoy research and writing, and are interested in working in an office setting, then a career in law may be a better fit.
If you don't want to, or can't, invest the time for a full law degree, there are many other options in the criminal justice field which may be a better match for your skills and interests.
Investigate your career options and choose the path that's right for you. With hard work and dedication, you can find success no matter which field you choose!
Choosing NCC for your new criminal justice career
Here at NCC, we offer a variety of programs in both criminal justice and law.
Our Criminal Justice degree program will give you the knowledge and skills you need to pursue a career in law enforcement, corrections, or homeland security.

If you're interested in becoming a lawyer, we offer an Associate's Degree in paralegal studies, as well as an Associate's Degree in legal assistant studies.
No matter which path you choose, we're here to help you succeed!
Qualifying for your future
Gaining a qualification from our Criminal Justice School puts you in an excellent position to access a variety of employment opportunities as you look for one that suits your skills and interests.
At Northwest Career College, our Criminal Justice instructors include licensed, practicing attorneys and degree instructors able to teach, not only the law but also to guide our students in the many ways a criminal justice graduate integrates into a Las Vegas legal profession.
As part of our Criminal Justice Program, you'll visit courts, jails, meditation centers, and more to experience first-hand the law in action, which will make your criminal justice training applicable to the Las Vegas legal system.
Northwest offers a flexible blended program with all criminal justice classes, Las Vegas law classes taught on campus by an attorney, and general education courses offered online. Our experienced instructors are on-campus to review and support your learning experience at all times. 
Call us at (702) 403-1592 to speak to one of our enrollment team about joining our Criminal Justice Program today!