How to begin your career as a Legal Assistant: The ultimate guide
July 12, 2022
456 views
5 min read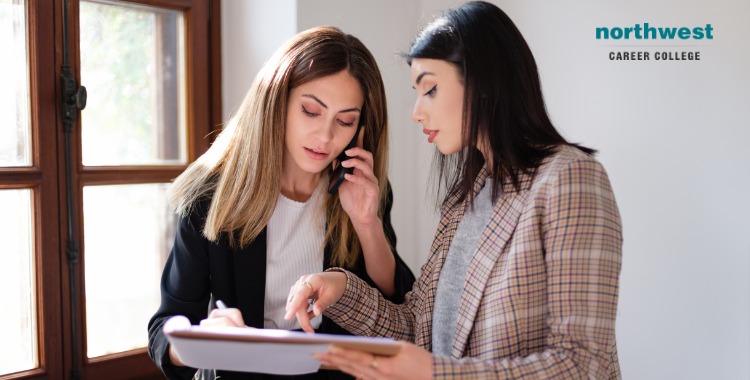 So you want to be a legal assistant? It's a great career choice! Legal assistants are in high demand, and the job outlook is good. But where do you start?
This guide will walk you through everything you need to know to get started on your path to becoming a legal assistant. We'll cover education requirements, skills needed, and tips for finding a job in this growing field. Let's get started!
Education requirements
Education requirements for legal assistants vary by state, but most states require completion of an accredited paralegal program. Some states also have a certification process for legal assistants. In some states, such as California, legal assistants must pass a written examination to be certified.
Most employers prefer to hire candidates who have completed an accredited paralegal program and/or have passed a certification exam. Legal assistants programs can be found at many community colleges and universities, and there are many online programs available as well.
Certification exams are offered by several organizations, including the National Association of Legal Assistants (NALA) and the National Federation of Paralegal Associations (NFPA).
When considering a legal assistant program, make sure to choose one that is accredited by the American Bar Association (ABA).
The ABA accreditation process is voluntary, but it ensures that the program meets certain standards.
Skills needed
There are a few key skills that every legal assistant should possess.
First and foremost, you must be able to communicate effectively, both in writing and verbally.
You will need to be able to handle a large volume of work and be detail-oriented. Organizational skills are also essential, as is the ability to work well under pressure.
In addition, you should be able to use a computer and have basic knowledge of Microsoft Office.
Some legal assistant programs may require you to take a typing test as part of the admissions process.
Certified Legal Assistant and specialization
Once you have completed your legal assistant program, you will need to pass the Certified Legal Assistant (CLA) exam administered by the National Association of Legal Assistants (NALA).
Upon passing the CLA exam, you will be able to use the title of Certified Legal Assistant (CLA).
The CLA exam is a comprehensive exam that tests your knowledge of both legal theory and practical skills.
You will need to have a strong understanding of legal research, writing, and ethics in order to pass the CLA exam.
Once you have passed the CLA exam, you will be able to use your skills and knowledge to help lawyers with their work.
You may also choose to specialize in a particular area of law, such as family law or criminal law. Specialization allows you to focus your skills and knowledge in a particular area, which can make you more valuable to potential employers.
No matter what specialization you choose, you will be able to use your skills and knowledge to help lawyers and their clients.
Choosing a school
When it comes to choosing a school to study at, there are many things you need to take into account.
You should make sure that the school you choose is accredited by the American Bar Association.
You should also consider the cost of tuition and living expenses, as well as the location of the school.
If you want to specialize in a particular area of law, you should make sure that the school you choose offers courses in that area.
Here at NCC, we offer a variety of courses that will help you specialize in the area of law that interests you the most.
We also have a team of experienced and dedicated faculty members who can help you every step of the way.
If you're not sure what specialization you want to choose, our Career Services department can help you figure out what area of law is the best fit for you. Feel free to reach out to them at any time for more information, we're always happy to help.

Choosing your new career path
Gaining a qualification from our Legal Assistant School puts you in an excellent position to access a variety of employment opportunities as you look for one that suits your skills and interests. 
At Northwest Career College, our Legal Assistant instructors include licensed, practicing attorneys and degree instructors able to teach, not only the law but also to guide our students in the many ways a criminal justice graduate integrates into a Las Vegas legal profession.
As part of our Legal Assistant Program, you'll visit courts, jails, meditation centers, and more to experience first-hand the law in action, which will make your criminal justice training applicable to the Las Vegas legal system. 
Northwest offers a flexible blended program with all criminal justice classes taught on our Las Vegas campus by an attorney and general education courses offered online. Our experienced instructors are on-campus to review and support your learning experience at all times. 
Call us at (702) 403-1592 to speak to one of our enrollment team about joining our Legal Assistant Program today!