Career Opportunities For Medical Assistants: The Job Outlook Is Right!
July 10, 2022
594 views
5 min read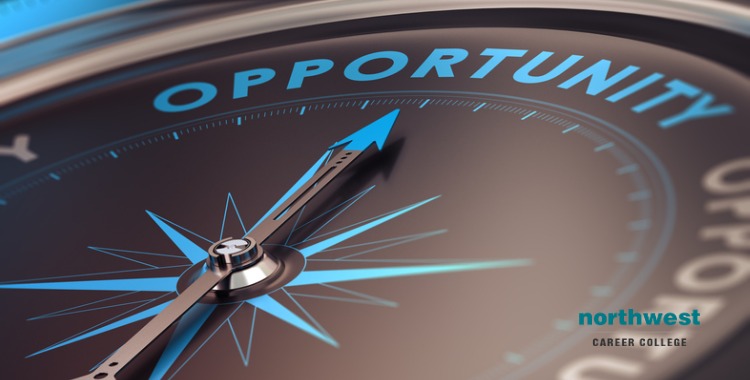 The medical assistant field is one of the fastest-growing careers in the United States.
In fact, according to the Bureau of Labor Statistics, job opportunities for medical assistants are expected to grow by 31 percent from 2016 to 2026. That's more than three times the average rate for all occupations!
So what does that mean for you? It means that if you're looking for a career with stability and growth potential, medical assisting is a great option. Keep reading to learn more about this exciting profession!
Know More: 5 Highest-Paying Medical Assistant Jobs
Career Opportunities For Medical Assistants
What role does a Medical Assistant play?
Medical assistant duties vary depending on the size and type of healthcare facility where they work.
In general, medical assistants are responsible for both clinical and administrative tasks. Clinical duties may include taking patient vital signs, preparing patients for examination, assisting with procedures, and providing instruction to patients on self-care.
Administrative duties may include scheduling appointments, verifying insurance coverage, handling billing and coding information, and maintaining medical records.
In some states, medical assistants may also be allowed to perform more advanced tasks such as giving injections or drawing blood. The scope of practice for medical assistants varies from state to state, so it's important to check with your state's Board of Medicine for specific requirements.
What are the education requirements for becoming a Medical Assistant?
Most employers prefer to hire candidates who have completed an accredited medical assisting program. These programs typically last between one and two years and lead to a certificate or diploma.
Some community colleges and technical schools offer four-year bachelor's degree programs in medical assisting, but these are not as common.
While not required, many medical assistants choose to become certified. The Certified Medical Assistant (CMA) credential is offered by the American Association of Medical Assistants (AAMA).
To earn the CMA, candidates must graduate from an accredited medical assisting program and pass a national exam. CMAs must recertify every 60 months to maintain their credentials.
What are the job prospects for Medical Assistants?
The job outlook for medical assistants is bright! According to the U.S. Bureau of Labor Statistics (BLS), the employment of medical assistants is expected to grow 19% from 2019 to 2029, much faster than the average for all occupations.
The BLS reports that this growth will be driven by an increase in the number of aging baby boomers, who will need more medical care as they age.
The BLS also reports that the increasing use of teams in health care delivery will continue to increase the demand for medical assistants.
Why are the job prospects for Medical Assistants so good?
The reason the job outlook is so bright for medical assistants is that they play a vital role in the healthcare industry. Medical assistants are the link between the physician and the patient.
They are responsible for a variety of tasks, including taking medical histories, recording vital signs, preparing patients for examinations, assisting with procedures, and providing instruction on follow-up care.
Medical assistants also perform administrative duties, such as scheduling appointments, handling billing and insurance paperwork, and maintaining medical records.
The skills that Medical Assistants need
To be successful in this field, medical assistants must have good communication skills and be able to work well with others. They must also be detail-oriented and organized.
It is essential for medical assistants to have basic computer skills, as they will be using computers to schedule appointments, maintain medical records, and bill insurance companies.
Medical assistants must be able to handle minor medical procedures, such as giving injections or taking blood pressure, which means that they must be comfortable working with needles and blood.

Why NCC is the best place to start your new career as a Medical Assistant
Here at NCC, we offer a comprehensive medical assistant training program that will prepare you for the real world. Our program is designed to provide you with the skills and knowledge you need to be successful in this growing field.
We also offer job placement assistance, so you can find the perfect career opportunity after graduation. If you are looking for a new career in the medical field, then contact us today to learn more about our medical assistant training program!
Start your career in Medical Assisting today!
Here at Northwest Career College, we have a student-focused attitude that prioritizes giving our graduates the training and skills they'll need to excel as medical assistants.
Our established and seasoned instructors work with you, teaching you every aspect of Medical Assisting. We help you build your skills, abilities, and confidence, and we are proud of our 88% national exam pass rate.
If you'd like to learn more about what our medical assistant course can offer you, call one of our enrollment specialists at (702) 403-1592 today. We provide flexible learning, with online and on-campus morning, afternoon, and night classes to accommodate your Las Vegas work and family schedule.
Once you've graduated, our dedicated and experienced Career Services team will work with you to help you find the best employment opportunities in Las Vegas. Call us now on (702) 403-1592 to start your journey!