What are the alternatives to imprisonment?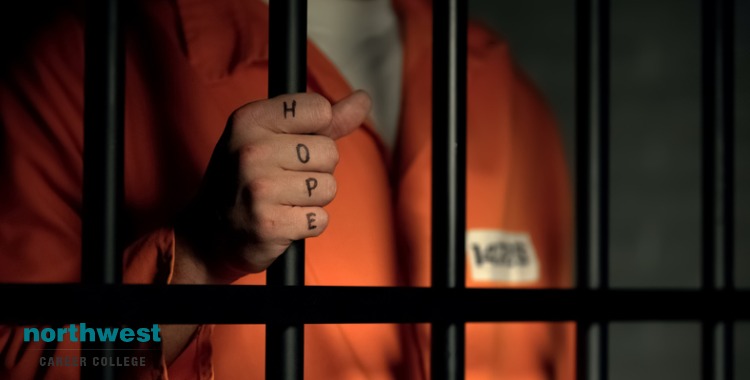 Currently, the United States is the world's leader in incarceration with 2.2 million people in the nation's prisons and jails. This huge figure represents a 500% increase over the last 40 years despite no significant increase in the rates of crime.
Massive increases in the prison population have resulted in overcrowding in prisons and fiscal burdens on states, despite increasing evidence that large-scale incarceration is not an effective means of achieving public safety.
In terms of the number of incarcerations per 100,000 America (655) is only matched by countries such as El Salvador (618) and Rwanda (464).
However, there are some alternatives to large-scale incarceration, and today we will be looking at those alternatives and whether they work.
Reducing Pre-Trial Incarceration 
America has hundreds of thousands of prisoners incarcerated while awaiting trial. It should be reinforced that these inmates have not been convicted of a crime and yet, because of the backlog of cases in the U.S criminal courts, they can spend years imprisoned while awaiting trial.
Both Greece and Italy have had success with introducing 'rehabilitative' measures at the pre-trial stage, involving probation supervision or similar interventions before any finding of guilt. The use of mediation, diversion, program participation, and pre-trial probation is capable of nullifying the criminal prosecution of certain low-level offenses.
The introduction of rehabilitative measures for pre-trial prisoner populations had both increased rehabilitation rates and significantly reduced both recidivism and the overall prison population, reducing the burden on the state.
Alternative Sanctions
There is a range of alternative punishments that could be adopted rather than imprisonment. While incarceration remains the most effective way to separate those who represent an ongoing danger from society at large, non-violent crimes can be effectively punished by community sanctions coupled with supervision or control such as electronic monitoring, or suspended custodial sentences.
For those suffering from substance addiction and abuse issues, this kind of supervision can be combined with treatment or rehabilitation, for example, supervised access to training, education, drug or alcohol treatment, mental health care, or restorative justice, often with regular probation supervision.
Latvia, a country that previously had the largest prison population per capita in Europe, has significantly reduced that population through the use of these measures for personal drug possession and crimes such as property crimes not involving threats to life or injury.
Decriminalization 
A significant percentage of the U.S prison population are those facing criminal prosecution for drug offenses. The average number of prisoners incarcerated for drug offenses per year has risen from 19,000 in 1980 to 190,100 in 2018.
Portugal has recently passed laws dramatically changing how the state tackles the use of illegal drugs and introducing new government bodies to promote the reduction of substance dependency and to reduce drug harms.
As part of those reforms, possession of drugs for personal use was decriminalized, while the criminal status of dealing and trafficking was maintained. This ensures that drug users are provided with assistance in getting over their addiction while drug dealers are still punished.
Portugal's prison population has dramatically decreased since these new measures were adopted and there has been a corresponding drop, rather than an increase, in new non-drug related crime to match.
Joining the U.S Criminal Justice System
If you find the management of prisoner populations fascinating then you can play an active role in how justice is administered in America by earning your Criminal Justice Associate's Degree with NCC.
Our Criminal Justice Program offers you the chance to learn from experienced criminal justice professionals in a flexible on-line/on-campus curriculum. Since we firmly believe that a lack of equipment shouldn't stand in the way of your education, we also provide our students with a laptop to allow them to attend online classes.
To give you the real-world hands-on experience that employers value so much, we also include visits to courts, jails, mediation centers as well as an externship with a local Las Vegas law office.
Alongside our Criminal Justice Program, we also offer other career-focused courses to help you get the position you want, from our excellent Paralegal School to our new Legal Assistant Program, to help you train for your perfect future position! 
Qualifying For Your Future
Gaining a qualification from our Criminal Justice School puts you in an excellent position to access a variety of employment opportunities as you look for one that suits your skills and interests. 
At Northwest Career College, our Criminal Justice instructors include licensed, practicing attorneys and degree instructors able to teach, not only the law but also to guide our students in the many ways a criminal justice graduate integrates into a Las Vegas legal profession.
As part of our Criminal Justice Program, you'll visit courts, jails, meditation centers, and more to experience first-hand the law in action, which will make your criminal justice training applicable to the Las Vegas legal system. 
Northwest offers a flexible blended program with all criminal justice classes Las Vegas law classes taught on campus by an attorney and general education courses offered online. Our experienced instructors are on-campus to review and support your learning experience at all times. 
Call us at (702) 403-1592 to speak to one of our enrollment team about joining our Criminal Justice Program today!
Written by:
Lisa Myers, J.D., L.L.M.
Legal Studies Department Director
J.D. L.L.M. Campbell University
B.A. Corllins University