Exciting Medical News You Missed Because Of Covid-19
January 5, 2021
527 views
5 min read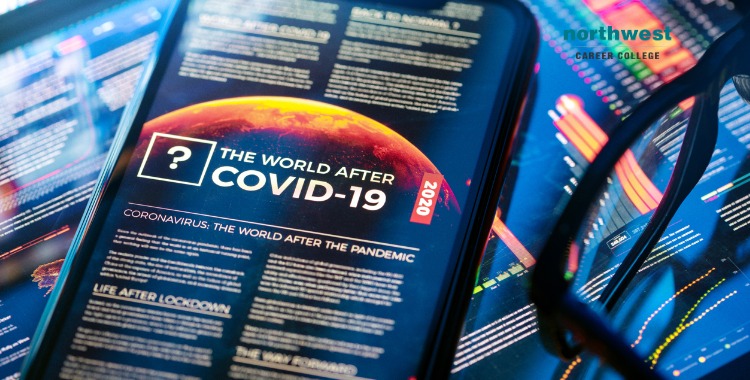 Unsurprisingly, the recent news has been dominated by the coverage of the current global pandemic. While the news of a vaccine for Covid is certainly good news, there have been other advances in the medical field that haven't got the coverage they deserve.
In this article, we'll be looking at some of the more hopeful and uplifting news stories coming out of the medical sector.
Pediatric Heart Pump
At the tail end of 2020, the Food and Drug Administration (FDA) approved the Abbott's HeartMate 3, a device that could revolutionize how we approach pediatric healthcare. 
The HeartMate 3 is a heart pump meant for children with a specific condition called advanced refractory left ventricular heart failure that requires a full heart transplant. A full transplant is needed because the condition renders the heart too weak to pump blood on its own.
Not only are there a limited number of pediatric heart transplant donors, but the condition puts a ticking clock on when that transplant is needed by and, even if a donor is found, patients who receive heart transplants must be put on medications to suppress their body's natural immune response to attack the new heart for the rest of their lives. 
By comparison, the HeartMate 3 can be produced in bulk and does not require the patient to be put on immunosuppressant drugs to prevent it from being rejected.
A Potential Cure for Sickle Cell Disease
Sickle Cell Disease is an excruciatingly painful and inherited blood disorder that disproportionately affects those of African descent. Recent innovations in gene editing using CRISPR have indicated that alterations to a patient's DNA could be a way to cure the disease.
Sickle Cell Disease causes crescent-shaped red blood cells to clump together to the point that they're unable to flow easily throughout the body, starving organs and tissue of the oxygen they need. 
Using CRISPR, researchers were able to turn off the faulty gene that causes this clumping and the patients involved in the trial were able to go several months without bouts of excruciating pain and the usual regular blood transfusions previously necessary to treat their disorder.
One Pill to Combat Heart Disease
Heart disease is America's number one health concern, killing around 655,000 each year. That's nearly 25% of all recorded deaths. However, there might be good news on the horizon. A large study of 5,713 participants published in November indicated that a so-called "polypill" could cut the risk for heart attack and stroke in at-risk patients by nearly a third.
A polypill is a combination of drugs in one pill, in this case, a statin called simvastatin, a beta-blocker called atenolol, a diuretic called hydrochlorothiazide, and an ACE inhibitor called ramipril.
All of these drugs are available as generics, meaning the overall cost of this life-saving polypill should remain low.
Treatment for Ebola
Before Covid-19, one of the major health crises that were holding the attention of the medical sector. Outbreaks of the virus in West Africa killed tens of thousands and there are very few treatments available.

Thankfully, a drug trial stated in 2018 is showing hopeful results. Drugmaker Regeneron started work on a monoclonal antibody cocktail called Inmazeb during an Ebola outbreak in the Democratic Republic of Congo in 2018 and reduced fatalities in those infected with Ebola by 17%.

In December, the FDA approved a second treatment for Ebola, another monoclonal antibody drug called Ebanga, made by Ridgeback Biotherapeutics.
Be Part of the Good News
If you find the new and groundbreaking discoveries coming out of the medical field fascinating, then you'll be happy to know that getting a job in the healthcare sector isn't limited to those with a medical degree.
Research projects like the ones we listed above rely on all those involved in working on them, from front line doctors to administrative staff and medical assistants are one of the most vital roles in any healthcare setting.
At Northwest, our Medical Assisting Program offers you the opportunity to learn from established, seasoned instructors who will guide you through every aspect of medical assisting.
However, if you want to pursue a career in healthcare, but would like something with a more administrative, retail, or computer science focus, we also offer courses in medical administration, medical billing and coding, and pharmacy technician training.
Start Your Career In Medical Assisting Today!
Here at Northwest Career College, we have a student-focused attitude that prioritizes giving our graduates the training and skillset they'll need to excel as medical assistants. Our established and seasoned instructors work with you, teaching you every aspect of Medical Assisting. We help you build your skills, abilities, and confidence.
If you'd like to learn more about what our medical assistant course can offer you, call one of our enrollment specialists at (702) 403-1592 today. We provide flexible learning, with online and on-campus morning, afternoon, and night classes to accommodate your Las Vegas work and family schedule. Once you've graduated, our dedicated and experienced Career Services team will work with you to help you find the best employment opportunities in Las Vegas. Call us now at (702) 403-1592 to start your journey!