Does The GI Bill® Offer Veterans Educational Opportunities?
June 7, 2018
521 views
3 min read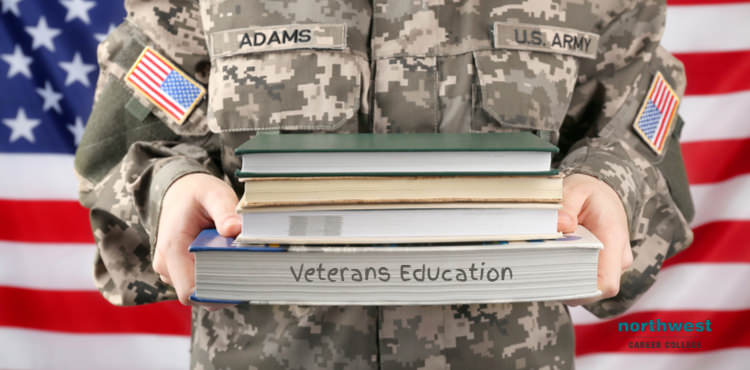 Veterans often face unique challenges, including deployments, costs, age differences, family responsibilities and full-time employment, that may affect their ability to return to college. However, a recent survey has shown that, overwhelmingly, those veterans who are taking advantage of the education benefits of the GI Bill® are completing their degrees and excelling in their chosen careers.
A Path To Educational Success
The Student Veterans of America (SVA) analysis examined randomly selected records for one million GI Bill® beneficiaries, over a period of eight years, representing around 22% of the veteran population that received educational benefits during that time.
Of those surveyed, more than 52% of the veterans who accessed the educational funding available through the GI Bill®, completed their higher-education programs, gaining access to the career benefits associated with such a qualification.
Using records from the Department of Veterans Affairs and the National Student Clearinghouse, which tracks postsecondary enrollment and graduation, the survey also showed that, after earning their initial degrees and certifications, many veterans moved on to additional higher-education degrees. 31% for those who earned vocational certificates went on to take advantage of additional educational opportunities, as did 36% of those who finished an associate's program and more than 21% of those who obtained a bachelor's degree.
The unique challenges that veterans face when returning to college did impact the speed at which they finished their courses, with those surveyed earning their associate degrees within 5.1 years on average and completing bachelor's programs within 6.3 years, but it is clear that the funding provided by the GI Bill® is fundamental in allowing veterans access to the educational resources they deserve. The data from the survey also proves that, when presented with the opportunities provided by the GI Bill® funding, veterans are more than capable at excelling at their chosen courses.
How Do I Apply For VA Funding?
Online – You can apply for your chosen VA benefits program online through the VA Website. This streamlined process will only take around 30 minutes to complete.
In Person – You can apply in person through your local VA Office. The Regional VA Office for Nevada is located in Reno at 5460 Reno Corporate Drive, Reno, NV 89511.
By Mail – If you prefer to apply by mail, Call 1-888-GI BILL®-1 (888-442-4551) to have an application pack mailed to you.
At Northwest – Northwest is committed to providing every assistance it can to our country's servicemembers. Call us on (702) 403-1592 to speak to one of our VA enrollment experts and we will provide you with all the information you'll need to start your application.
The GI Bill®, in all its various forms, has empowered and enabled hundreds of thousands of veterans and their families to access higher education. Here at Northwest Career College we are equally committed to providing every assistance we can to our country's servicemembers. Call us on (702) 403-1592 to speak to one of our VA enrollment experts and we will help you find the course and financial aid you need to access the education you deserve.
Disclaimer: GI Bill® is a registered trademark of the U.S. Department of Veterans Affairs (VA). More information about education benefits offered by VA is available at the official U.S. government Web site at www.benefits.va.gov/gibill.