What Tools Does A Pharmacy Technician Use?
June 6, 2018
593 views
3 min read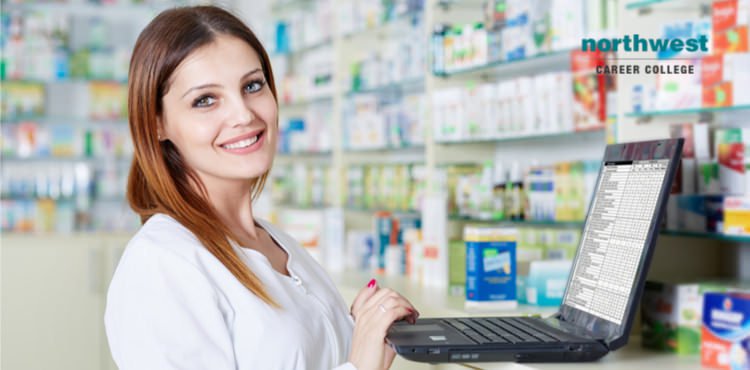 Accuracy is one of the critical skills expected of every Pharmacy Technician, especially when it comes to measuring and dispensing medications to customers.
To help the Pharmacy Technician remain as accurate and efficient as possible, most pharmacies have a range of equipment that is regularly used as part of the dispensation process.
Here at Northwest Career College, our comprehensive Pharmacy Technician program will give you the skills you'll need to operate all the equipment you'll be expected to use.
Additionally, we will provide you with an insight into what it's like to be a Pharmacy Technician, we've listed the most common tools used by a Pharmacy Technician.
Read More: What are the Different Kinds of Pharmacy Technician Jobs?
Common Tools And Equipment
Tablet counting machine – For most Pharmacy Technicians, the tablet counting machine is a consistent part of their day-to-day duties. Accuracy is critical when measuring out pills or tablets to fulfill a patient's prescription. The tablet counting machine ensures the required level of accuracy by using a vibrating plate to drop tablets through a chute onto a scale until the exact weight required is achieved.
Liquid dispensers – The liquid dispenser works in much the same way as the tablet dispenser does, but for liquid medications such as cough syrups. The liquid dispenser can be programmed with the amount of viscous medication required and will dispense the necessary amount into a sterile bottle which is given to the customer.

Autoclave – Autoclaves are a vital part of the equipment stored in any pharmacy as they are used to ensure that all the other equipment being used is sterile. While they come in a variety of different designs, most autoclaves function in the same manner, by using a high-pressure jet of steam to sterilize tools and surfaces. The steam being produced from the autoclave must reach 250 degrees Fahrenheit in order to ensure that it kills bacteria on other surfaces.
Starting Your Career As A Pharmacy Technician
Northwest Career College is the premier Pharmacy Technician school in Las Vegas, and our program provides our students with the skills and training they need to take advantage of the growing need for Pharmacy Technicians.
Our experienced instructors offer online and on-campus classes to accommodate your Las Vegas work and family schedule.
Once you've graduated, we continue to support you and the commitment of our Career Services Team has led to us having a 100% job placement rate for our pharmacy technician graduates. Call us today at (702) 403-1592 to speak to one of our enrollment specialists.