How To Become A Private Investigator in Nevada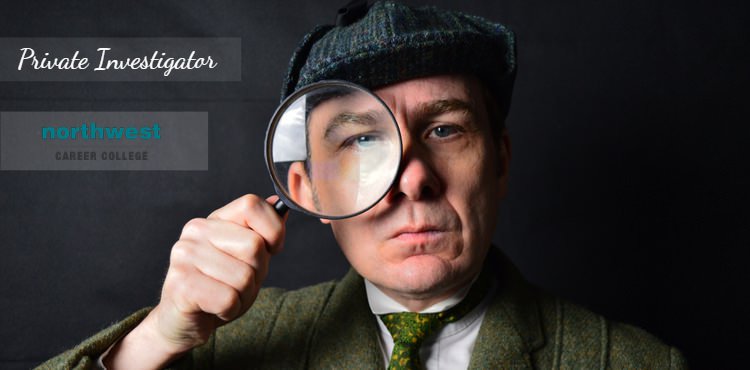 The image of the grizzled private investigator (PI) has become a permanent part of our popular culture, but the reality is that the PI role increasingly demands specialized training and, according to the Bureau of Labor Statistics, is also increasingly in demand, with 11% job growth predicted over the next decade. Becoming a PI in Nevada requires specific training, qualifications and experience before you can achieve your license. In this article we'll look at what the steps are for becoming a private investigator.
5 Steps To Becoming A Private Investigator
1. Decide on a specialization – Many PIs specialize in certain areas of criminal justice, such as surveillance, missing persons, fraud, motor vehicle investigations, insurance and cyber forensics. While many private investigators work a variety of cases in their early career, focussing in certain areas and developing a reputation as a specialist in those areas can help you attract clients. The area you decide to work in will determine the education, experience and credentials you need. So it's important to research your preferred trajectory individually.
2. Get Qualified – Over 70% of jobs advertised for private detectives and investigators in the last year required an associate's degree or higher. In Nevada, applicants for the PI's license are required to hold an associate's or bachelor's degree in police science or criminal justice. Northwest Career College is the premier Criminal Justice School in Las Vegas, offering you the skills and education you'll need to qualify as a private investigator.
3. Gain experience – All candidates for private investigator licenses in Nevada must possess at least 5 years of investigative experience, you may satisfy some of this experience requirement through a college program in police science or criminal justice. Many private investigation agencies also offer internships to help prospective PI's build up their experience. Previous professional experience in investigation can come from a variety of fields, including business and accounting, cyber security, law enforcement and military capacities.
4. Get licensed – In addition to 5 years of investigative experience, the the minimum requirements for licensure in Nevada are:
Be at least 21 years of age
Be a citizen of the United States or allowed to work in the United States
Have no felony convictions or convictions involving crimes of moral turpitude or the illegal use or possession of a dangerous weapon
Be able to pass a background investigation through the Federal Bureau of Investigation, the Nevada Department of Public Safety, and the California Department of Justice (if you ever lived or worked in California
After submitting your application for licensure and receiving approval from the Nevada Private Investigators Licensing Board, you will be required take the Nevada State Board Examination, which is designed to assess your knowledge of the Nevada Revised Statutes and Regulations.
5. Network for Job Opportunities – Joining a local or state association, such as the Nevada Society of Professional Investigators, can provide you with a number of opportunities, such as adding to your private investigation qualifications, finding clients through networking events and keep you up to date with current information on legislation affecting the private investigation industry.
Educating Yourself For Your Future
Earning a degree from our Criminal Justice School puts you in an excellent position to access a variety of employment opportunities as you look for one that suits your skills and interests. At Northwest Career College, our Criminal Justice instructors include licensed, practicing attorneys and degreed instructors able to teach, not only the law, but also to guide our students in the many ways a criminal justice graduate integrates into a Las Vegas legal profession.
As part of our Criminal Justice Program, you'll visit courts, jails, meditation centers and more to experience first-hand the law in action which will make your criminal justice training applicable to the Las Vegas legal system. Northwest offers a flexible blended program with all criminal justice classes and Las Vegas law classes taught on campus by an attorney and general education courses offered online. Our experienced instructors are on-campus to review and support your learning experience at all times.
Call us at (702) 403-1592 to speak to one of our enrollment team about joining our Criminal Justice Program today!
Written by:
Lisa Myers, J.D., L.L.M.
Legal Studies Department Director
J.D. L.L.M. Campbell University
B.A. Corllins University