Can I achieve my Medical Assisting Certification online?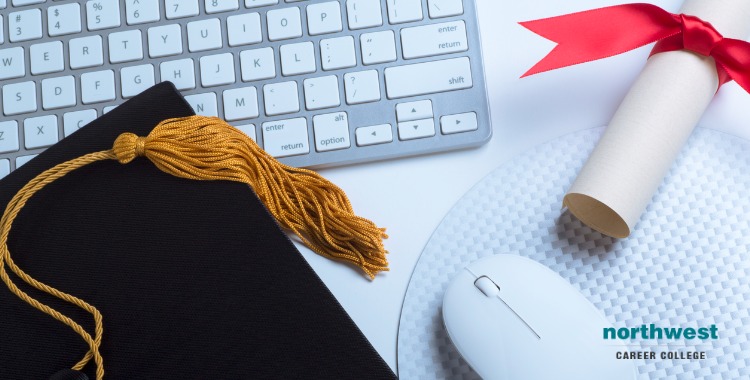 It's no secret that medical assisting is growing in popularity, and medical assistants are one of the most popular job choices. But what if you don't have time to go back to school?
Fortunately, there are medical assistant certification programs available online! This blog post will outline some of the benefits of taking medical assistant courses online – as well as how you can start today.
What Is Medical Assistant
Medical assisting is a medical profession that involves assisting physicians and other health professionals in providing medical care to patients. Medical assistants perform many of the same tasks as nurses, such as taking vital signs and preparing blood samples for testing.
In order to become a medical assistant, you will need to complete an accredited program in medical assisting. You can find these programs at vocational schools, community colleges, and online universities.
Why Take Medical Assistant Courses Online?
There are several benefits to taking medical assistant courses online:
Flexibility: One of the best things about online learning is the flexibility it offers students. You can study when it's convenient for you, which makes it easier to balance work, family, and school obligations.
Affordability: Online medical assistant programs are often more affordable than traditional on-campus programs.
Convenience: You can access your course materials from anywhere you have an internet connection, which means you don't have to miss any class sessions if you're unable to attend in person.
Accreditation: All online medical assistant programs offered through Northwest Career College are accredited by the Commission on Accreditation of Allied Health Education Programs (CAAHEP), ensuring that medical assisting graduates are eligible to sit for certification exams.
Career Opportunities: Because medical assistants are often expected to work weekends and evenings when doctors' offices remain open, many employers prefer applicants who have already earned their medical assisting credentials – making this one reason why being certified is beneficial.

Job Outlook: According to U.S. Bureau of Labor Statistics data from 2012–2022, medical assisting is projected to be one of the fastest-growing career fields.
What the NCC Online Medical Assisting Course Offers:
The medical assisting course offered through the NCC online campus is a comprehensive program that provides students with the knowledge and skills necessary to work in various medical settings.
Graduates of this program will be eligible to sit for the Certified Medical Assistant (CMA) exam offered through the American Association of Medical Assistants (AAMA). In addition, they will have earned an associate degree in medical assisting from a regionally accredited institution.
As part of the course, all students will be given a laptop, free of charge, to use during their medical assisting course. This way, students will be able to access the online medical assistant courses from any computer with an Internet connection.
In order for a medical assistant certification program to be accredited through the AAMA it must offer instruction in medical law and ethics, patient care, laboratory procedures and medical coding among other topics. The medical assistant certification program must also have medical office management, medical terminology and medical math as part of its curriculum.
Students who complete their medical assisting course with a medical assistant certification from the AAMA will need to pass a national exam in order to be awarded their certificate.
The American Association of Medical Assistants (AAMA) is one organization that awards medical assistant certifications. Other medical assisting certification programs require students to pass a national exam as well but do not have the same accreditation standards that the AAMA has in place for its medical assistant certification program.
After medical assistants complete their training and pass their medical assisting examination they will need to renew their certificate every ten years by completing continuing education courses. So if you're looking for a career in healthcare that offers stability and growth potential, becoming a certified medical assistant may be the right medical career choice for you!
Start Your Career In Medical Assisting Today!
Here at Northwest Career College, we have a student-focused attitude that prioritizes giving our graduates the training and skills they'll need to excel as medical assistants. 
Our established and seasoned instructors work with you, teaching you every aspect of Medical Assisting. If you'd like to learn more about what our medical assistant course can offer you, call one of our enrollment specialists at (702) 403-1592 today. We provide flexible learning, with online and on-campus morning, afternoon, and night classes to accommodate your Las Vegas work and family schedule. 
Once you've graduated, our dedicated and experienced Career Services team will work with you to help you find the best employment opportunities in Las Vegas. Call us now on (702) 403-1592 to start your journey!
Written by:
Amanda Beardsley, C.M.A.
Medical Assisting Program Chair