Studying Online With Northwest Career College
April 27, 2020
142 views
4 min read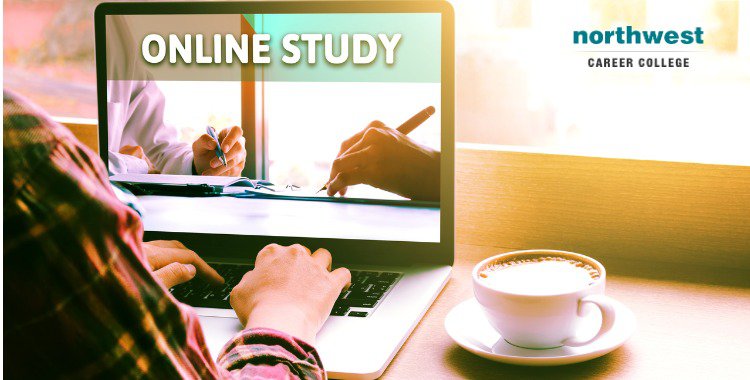 With the current social-distancing rules in place, it might seem like your plan to enroll at Northwest Career College, and therefore your plans to train for your new career will need to put on hold.
Thankfully this isn't the case. As part of our student-focussed policy, we've put in place measures to make sure our teaching methods for the vast majority of our courses are as flexible as possible.
We understand that our potential new students have other responsibilities, such as jobs and families to look after. That is why we offer our students the ability to join our lessons online when coming to campus is not an option.
Northwest and COVID-19
Here at Northwest, we like to think of all our students, staff, and faculty as part of the family, which is why we are taking the current COVID-19 outbreak very seriously. 
On-campus lessons may have been suspended, but we are committed to allowing our students, both new and existing, to continue their education with us by using our existing online infrastructure. 
Our classes will continue online for existing students and we will continue to accept new students and provide the highest level of remote tutoring so they can have access to the education they deserve.
The Northwest COVID-19 Scholarship
As a part of the Las Vegas community, we understand the impact that closure of business has already had on people.
Las Vegas has always been a heavily service-oriented town and we want to do what we can to support those service industry workers who have lost their livelihood because of the COVID-19 outbreak.
To that end, we have announced that we will be offering a $2000 scholarship to those workers laid off, fired, or furloughed after March 1, 2020. 
This $2000 scholarship, combined with the student funding offered by the Free Application for Federal Student Aid (FAFSA) or VA Approved Funding, will typically cover any out of pocket expenses associated with studying with us, although this may change on a person to person basis.
To apply for this scholarship, call us on (702) 213-8206 to speak with our dedicated student financing team.
How Do I Apply For Student Aid?
First, just complete the Free Application for Federal Student Aid (FAFSA). You can find a copy of FAFSA form, and a guide to completing it, on the Federal Student Aid website. www.FAFSA.ed.gov.  You can also fill the FAFSA out online here.  Please make sure you enter our school code: 038385. This allows your records to be sent directly to our Financial Aid office so that when you visit the campus, our FA officers can discuss your financial aid package with you in person.
How Do I Apply for VA Approved Funding?
Online –

You can apply for your chosen VA benefits program online through the

VA Website

. This streamlined process will only take around 30 minutes to complete.
In Person –

You can apply in person through your local VA Office. The Regional VA Office for Nevada is located in Reno at

5460 Reno Corporate Drive, Reno, NV 89511.
By Mail –

If you prefer to apply by mail, Call

1-888-GI BILL®-1

(

888-442-4551

) to have an application pack mailed to you.
At Northwest –

Northwest is committed to providing every assistance it can to our country's servicemembers. Call us on

(702) 403-1592

to speak to one of our enrollment experts and we will provide you with all the information you'll need to start your application.
 Disclaimer: GI Bill® is a registered trademark of the U.S. Department of Veterans Affairs (VA). More information about education benefits offered by VA is available at the official U.S. government Web site at www.benefits.va.gov/gibill.