The Benefits of a Medical Externship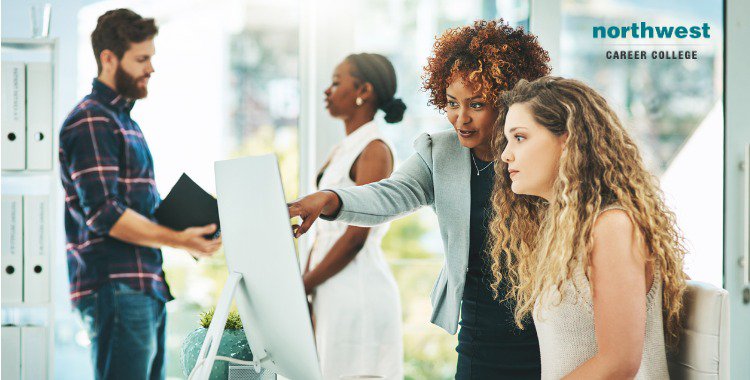 While classroom teaching is hugely important to learning the ins and outs of being a medical assistant, at some point you're going to get dropped into the real world, and having some real-world experience already under your belt is going to help smooth that transition.
That is why we here at Northwest offer an externship at local healthcare providers to all of our medical assisting students. If you're wondering why an externship is so important, strap in, because we're about to show you.
Like Being on the Job, But With a Safety Net 
A medical externship isn't like the work experience you had during high school, you won't be stuck making the coffee. You'll be working with real patients and performing the standard duties of a medical assistant. 
However, to ease you into the work you'll be expected to perform in your future career, you will be assigned a supervisor. This means that you'll have a trained and experienced medical professional on hand to provide advice, offer the benefits of their experience, and be a touchstone that you can rely on to answer your questions. 
Having that kind of support on standby is an excellent way to dip your toe into the workplace. 
Making the Choice of Workplace Easier
Because of the importance of the role, medical assistants can be found throughout the American healthcare system, from working in major hospitals to the smallest of rural doctor's offices.
Choosing in which of these healthcare facilities you want to work is one of the most important decisions you need to make at the beginning of your career, but it can be difficult to make that decision if you have no experience working in any of them.
That's where you externship comes in. Have real-world experience of a particular workplace means you already know that you either fit right in or that it's not the right fit for you.
Learning How to Behave
Saying that you have to behave in a professional manner while on the job might seem a little simplistic, but it is worth remembering that medical assistants are put under pressure that you don't normally encounter in other workplaces. 
You will have to deal with people who are scared and that fear can manifest as anger directed at you. Learning how to deal with the scared and the sick is something that requires actual experience and learning to adapt your manner as part of an externship can give you a great head start in your first position.
A Mentoring Opportunity
As we mentioned earlier, and externship means you'll have a supervisor. Since this will be someone who already works in the field you are hoping to build a career in, this is a great opportunity to pick their brains. 
Don't restrict yourself to asking questions about medical procedures either. Use this as an opportunity to network, to build future career links, to ask questions about how your supervisor built their career and how the various healthcare facilities they've worked in ran.
The whole point of taking an externship if for you to grow your own personal experience and one of the best ways you can od that is by properly connecting with your supervisor and absorbing the knowledge they have to offer.
As you can see, there a whole range of benefits that taking an externship offers to our learners, which is why we work closely with local healthcare providers to offer one to all of our medical assisting students. 
If you'd like to know more, feel free to call us on (702) 403-1592 today to talk to one of our admissions specialists.
Start Your Career In Medical Assisting Today!
Here at Northwest Career College, we have a student-focused attitude that prioritizes giving our graduates the training and skillset they'll need to excel as medical assistants. Our established and seasoned instructors work with you, teaching you every aspect of Medical Assisting.
If you'd like to learn more about what our medical assistant course can offer you, call one of our enrollment specialists at (702) 403-1592 today. We provide flexible learning, with online and on-campus morning, afternoon and night classes to accommodate your Las Vegas work and family schedule. Once you've graduated, our dedicated and experienced Career Services team will work with you to help you find the best employment opportunities in Las Vegas. Call us now on (702) 403-1592 to start your journey!
Written by:
Amanda Beardsley, C.M.A.
Medical Assisting Program Chair