Senate asked to help Military spouses in the Dental field
December 29, 2020
542 views
3 min read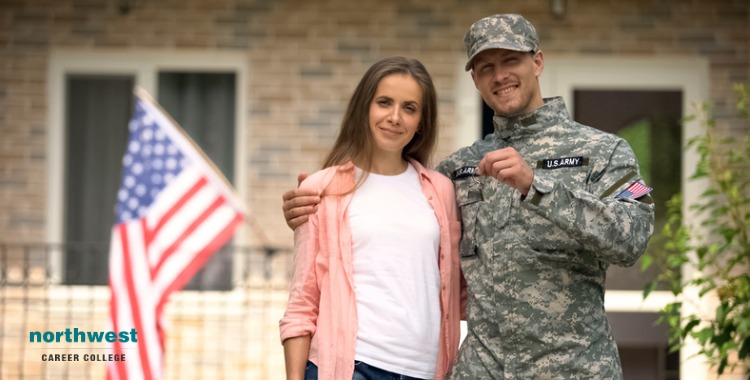 In November this year, Senator Mike Lee, R-Utah introduced the Military Spouse Licensing Relief Act of 2020. The act would allow military spouses with valid professional licenses in one state reciprocity in the state where their spouse is currently serving on military orders.
This a hugely important step for those military spouses whose ability to work in the state where their partner stationed is restricted by the fact that their professional licenses might not be valid across all states.
In this article, we'll be looking at the provisions of the Military Spouse Licensing Relief Act of 2020 and the effect it could have on professional military spouses, especially those in the dental field.
What Does the Military Spouse Licensing Relief Act of 2020 Do?
According to research done by the American Dental Association (ADA), military spouses face a 24% unemployment rate, which is largely due to the mobile military life. Part of the reason for this high unemployment rate is that not all professional licenses extent across state borders.
In order to remedy this, the bill proposes that any military spouse having a license in good standing according to the requirements in the jurisdiction that issued the license; and by complying with the new state's standards of practice, discipline, and fulfillment of any continuing education requirements, would receive professional license reciprocity in whichever state their serving spouse was stationed.
In addition to military spouses, the bill would also provide portability of professional licensure or certification to the relocating service member.

This is particularly important to those serving in the military and those military spouses who are part of the dental healthcare sector. Many states have different licensing practices for dentists and dental assistants that are unique to that state.
This means that if a dentist or dental assistant is required to move because their serving military spouse is reassigned, they can be forced into unemployment because they lack the correct professional license in the state they move to.
Highlighting the Importance of National Certification
We here and NCC understand that circumstances change and that moving home is difficult enough without needing to worry about no having a job added to the bargain. This is why our Dental Assisting Program prepares our students to pass their national Registered Dental Assitant exams, allowing them to practice nationally.
How Do I Apply for VA Approved Funding?
Online – You can apply for your chosen VA benefits program online through the

VA Website

. This streamlined process will only take around 30 minutes to complete.

In-Person –

You can apply in person through your local VA Office. The Regional VA Office for Nevada is located in Reno at

5460 Reno Corporate Drive, Reno, NV 89511.
By Mail –

If you prefer to apply by mail, Call

1-888-GI BILL®-1

(

888-442-4551

) to have an application pack mailed.
Northwest – Northwest is committed to providing every assistance it can to our country's servicemembers. Call us at (702) 403-1592 to speak to one of our enrollment experts and we will provide you with all the information you'll need to start your application.
Disclaimer: GI Bill® is the U.S. Department of Veterans Affairs (VA) registered trademark. More information about education benefits offered by VA is available at the official U.S. government Web site at www.benefits.va.gov/gibill.