Why Business Administrative Assistants Are In Such High Demand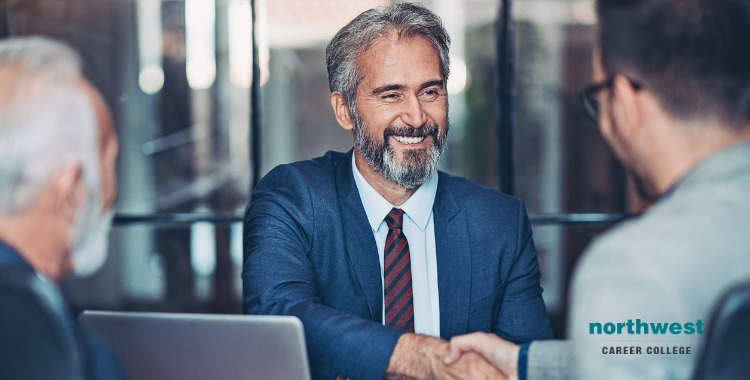 According to the United States Department of Labor, employment opportunities for business administrative assistants are expected to grow by 8% over the next decade, far faster than average for all occupations.
With an additional 327,400 jobs expected to be added to the market by 2029, there is no about that business administrative assistants are in high demand, and in this article, we'll be looking at why, and why now might be the best time to qualify as one.
What Does a Business Administrative Assistant Do?
Business administrative assistants work in a huge variety of work environments and their specific tasks tend to be determined by the sector within which their employer does business. However, there are some key responsibilities which most business administrative assistant positions share, such as :
Answering and directing phone calls to relevant staff

Scheduling meetings and appointments

Taking notes and minutes in meetings

Ordering and taking stock of office supplies

Being a point of contact for a range of staff and external stakeholders

Preparing documents for meetings and business trips

Processing and directing mail and incoming packages or deliveries

Greeting and directing visitors and new staff to the organization

Writing and issuing emails to teams and departments on behalf of teams or senior staff

Researching and booking travel arrangements for staff members

Finding ways to improve administrative processes
What Qualifications Do Business Administrative Assistants Need?
Unlike some administrative positions, there generally are isn't a required level of education to fulfill the business administrative assistant role. However, most employers will favor applicants with one of the following:
Certificate in Business Administration

Diploma in Business Administration

Bachelors in Business Administration
What Skills Do Business Administration Assistants Need?
Administration skills are exactly what our Business Administration Assistant Program is here to teach you. Our experienced and professional instructors will guide you through all facets of administrative work, including:
Introduction To Business

Professional Letter Writing

Scheduling and Time Management

Fundamentals of Accounting

Introduction To Marketing Concepts

Business Ethics

Office Fundamentals

Quality Control

Computers, Software, and Business Application
Additionally, there is are a number of common computer applications and online tools that most businesses use to streamline their administrative processes. This include:
Proficiency in MS Office, with exceptional knowledge of Excel and PowerPoint

Working knowledge of Google Docs

Knowledge of project and task management tools such as Basecamp, Trello, and Smartsheet
Why Are Business Administrative Assistants in Such High Demand?
If the common image of the successful business person is someone in a sharp suit stepping out of a car and walking into an office to make sharp, fact-driven decisions for the betterment of a business, the business administrative assistant is the one who makes a lot of that possible.

As a graduate of our Business Administrative Assistant Program, you'll be the one booking that car, and the hotel it came from, scheduling those meetings, providing those facts, and potentially even having that sharp suit laundered.
Without the hard work of the business administration assistant, most executives would not have the support they need to excel at their jobs (or potentially dress themselves) make the role of the business administration assistant hugely important to the efficient functioning of any company.
Become a Vital Part of a Business Today
Northwest's Business Administrative Assistant Program Las Vegas offers on-campus and online Business Administrative Assistant classes to accommodate your work and family schedule.
We value real, hands-on experience, which is why you'll be visiting businesses and organizations of different sizes, industries, and structures and why our instructors are all experienced business professionals with extensive backgrounds working in, starting up, and operating various businesses and organizations.
Featuring a host of business professionals and guest speakers, our classes will give you all the skills you need to play a vital part in any business, and still graduate in as little as 9 months.
Written by:
Monica Jones,
B.S. Business Administration Assistant Program Chair