How to succeed as an NCC Business Administrative Assistant program graduate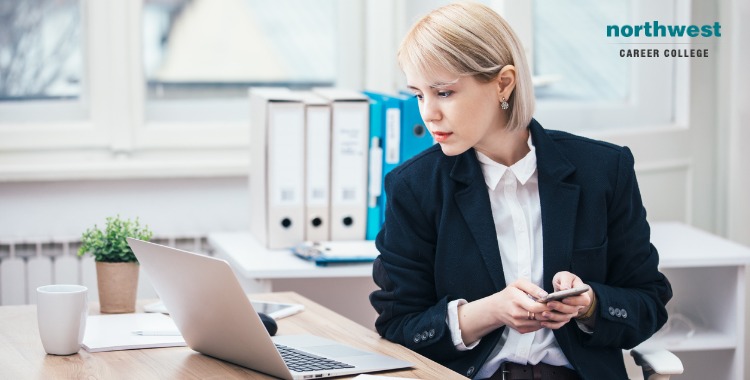 Are you a recent graduate of the NCC Business Administrative Assistant Program? If so, congratulations! You have completed a rigorous and challenging program that has prepared you for a successful career in business administration.
But what comes next? How can you make the most of your education and ensure that you achieve your career goals? In this blog post, we will provide some tips and advice on how to succeed as a NCC Business Administrative Assistant Program graduate.
Continuing education
First and foremost, it is important to remember that your education is just the beginning of your career journey. You will need to continue learning and developing new skills throughout your career in order to stay ahead of the competition.
There are many ways to do this, including attending seminars and workshops, reading industry publications, and networking with professionals in your field.
In addition to continuing your own education, it is also important to be a good mentor and leader for others. As a recent graduate, you have valuable knowledge and experience that can help other members of your team reach their goals.
Take the time to share your insights and advice with others, and help them grow as professionals.
Getting your first job after graduation
Getting your first new job after graduation can be challenging. You may not have a lot of experience, but you should still take the time to develop your skills and abilities.
You need to put in the effort if you want to land a good-paying job. A college degree is only one part of what it takes to succeed as a business administrative assistant program graduate.
It's also important to have a positive attitude, be willing to work hard, and learn new skills. If you have these qualities, then you will stand out from the rest of the applicants for any job you apply for!

Writing your resume
The key to getting a job is having a great resume. Make sure to list your skills and experience, as well as your education. You should also highlight any awards or accolades you have received.
The best way to get started is to look at some examples online. There are plenty of resume templates available for free on the internet. Just make sure to customize it so that it fits your needs perfectly.
A good resume will show employers what makes you unique and set apart from other applicants, so take some time to think about how best to showcase yourself!
The hard work begins now
Always remember to put forth your best effort in everything you do, and be sure to give back as much as possible. You have already started on the path toward a successful career. By following these simple tips for success, you will continue to grow and achieve your goals.
Congratulations
Congratulations on graduating from NCC's Business Administrative Assistant Program! Be proud of this accomplishment and always remember that it is never too late to improve yourself or start over again if necessary. We look forward to helping you succeed in whatever endeavors may come your way!
Become a vital part of a business today
Northwest's  Business Administrative Assistant Program Las Vegas offers on-campus and online Business Administrative Assistant classes to accommodate your work and family schedule.
We value real, hands-on experience, which is why you'll be visiting businesses and organizations of different sizes, industries, and structures and why our instructors are all experienced business professionals with extensive backgrounds working in, starting up, and operating various businesses and organizations. 
Featuring a host of business professionals and guest speakers, our classes will give you all the skills you need to play a vital part in any business, and still graduate in as little as 9 months.
Written by: 
Monica Jones, 
B.S. Business Administration Assistant Program Chair