Trade School Could Be The Gateway To Your New Career
February 22, 2022
162 views
3 min read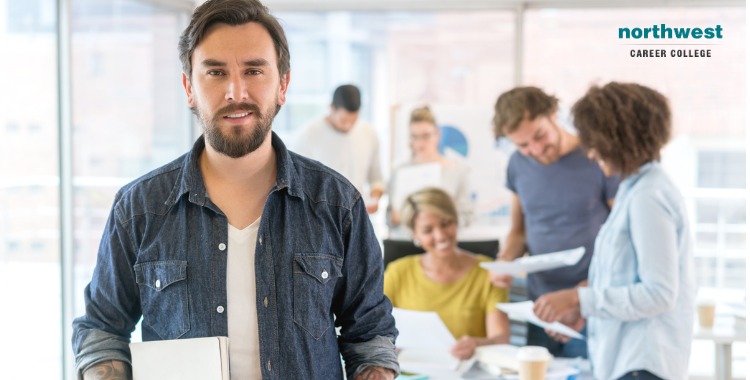 Are you looking for a new career? Have you been thinking about going to trade school? If so, you are making a smart decision. Trade school could be the gateway to your new career.
In this blog post, we will discuss the benefits of trade school and why it could be the right choice for you. We will also provide information on how to choose the right trade school for your needs. So, if you are considering a career change, keep reading!
Read More: Trade school vs. Community College
What Are The Benefits Of Attending Trade School?
The benefits of trade school are many. First, trade school can be a more affordable option than college. In addition, you can complete a trade school program in less time than it would take to earn a degree from a four-year university. This means that you could start working in your new career sooner!
Another benefit of the trade school is that the programs are often hands-on and practical. This means that you will learn how to do the job right away, rather than having to learn on the job. This can be especially helpful if you already have some work experience and want to switch careers.
Finally, trade schools often have good job placement rates. This means that you will likely find a job in your field after you graduate. In fact, many trade schools have partnerships with local businesses and organizations, which means that you could get a job before you even graduate!
So if you are thinking about changing careers, trade school might be the right choice for you. Contact a few schools in your area to learn more about their programs and find out what type of career opportunities are available. You might be surprised at just how much opportunity there is for you in the trades!

How do I apply for student aid?
First, just complete the Free Application for Federal Student Aid (FAFSA). You can find a copy of the FAFSA form, and a guide to completing it, on the Federal Student Aid website. www.FAFSA.ed.gov.
Please make sure you enter our school code: 038385. This allows your records to be sent directly to our Financial Aid office so that when you visit the campus, our FA officers can discuss your financial aid package with you in person.
Financial Aid At Northwest Career College
Here at Northwest Career College, we have Financial Aid Officers on staff that can help determine the best financing option for you.
To best support our students we offer a range of financial aid including the Pell Grant, Subsidized Loans, Unsubsidized Loans, and Parent Plus Loans. Call us today at (702) 403-1592 to speak with one of our experienced Financial Aid Officers who will help find the best financial support options for you.