How To Start A Career After Your Term Of Service Ends?
February 25, 2022
540 views
5 min read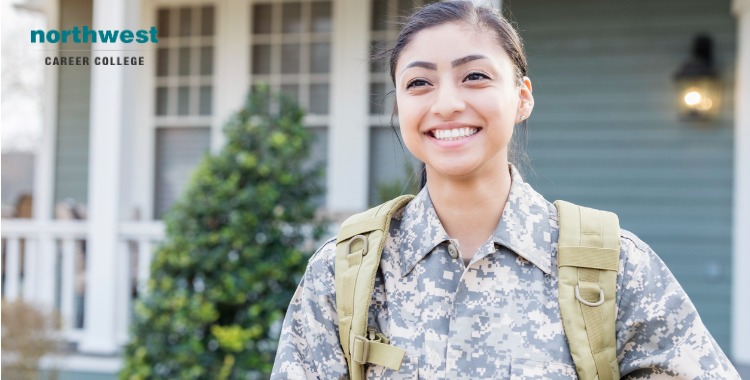 Are you looking for a career change? Do you want to start working after your term of service is up? If so, you're in luck! In this blog post, we will discuss some tips that will help you get started in your new career.
We'll talk about how to identify your skills and strengths, how to network with professionals in your field, and how to find job opportunities. So whether you're just starting out or you're already well on your way, read on for helpful advice on starting your career after military service!
Read More: What Are The Career Benefits Of An Associate's Degree
How To Start A Career After Your Term Of Service Ends?
Work out your strengths
If you're just starting out, it's important to identify your skills and strengths so that you can find a job suited for them.
You'll need to do some research on what types of jobs might fit well with those qualities before applying anywhere! It's also helpful if you have good references from previous military service or other sources who know about their experiences working in different fields.
Use your network
The best way to identify career opportunities after military life is through networking – meeting professionals within the field will give insight into how they got started as well as what kinds of jobs are available within that industry.
You can also use LinkedIn as a resource for finding people who have similar interests and goals.
This will help narrow down the search process to only include those that are relevant based on their experience level, education, and other qualifications. Creating an account with one of these sites makes it easy for employers looking for veterans like yourself!
Choose something that matches your passion or skills
Choose a new career that matches your passion, skills, or interests so you can make a difference in the world around us.
If possible, try to volunteer at an organization where people are doing similar work and ask questions about what kind of job opportunities exist for someone like you!
For example, if your interest is working with children then consider volunteering as a tutor at school or helping out during lunchtime activities. You might even find yourself wanting more from life than just being able to provide for yourself financially (which we all do) – but also feeling fulfilled because it feels good when others see how much help they need.
Consider pursuing a career in social work, where you can help people who are struggling and need guidance
Many times, veterans have skills that make them prime candidates for jobs in the transportation industry. For instance, if you were in the Army, you may have been taught how to drive tanks or other large vehicles
There are also other options for veterans to use their skills. For example, many people go on to become firefighters after serving in the military because they have extensive experience dealing with dangerous situations

In addition, if you've worked as an electrician or plumber before joining the armed forces; these jobs are also great options after leaving service due to a number of reasons. The skills you learn in the military can easily be transferred to these vocations, and they offer stability and job security.
Take advantage of the resources available
The best way to start your career after your term of service ends is by talking with someone who has already transitioned. There are many programs out there that help veterans find jobs, and there are also plenty of resources available to help you make the transition back into civilian life.
Don't be afraid to ask for help
The most important thing is not to be afraid to ask for help. Plenty of people want to see you succeed, and they will be more than happy to help you get started on the right path.
How do I apply for VA-approved funding?
Online –

You can apply for your chosen VA benefits program online through the

VA Website

. This streamlined process will only take around 30 minutes to complete.

In-Person –

You can apply in person through your local VA Office. The Regional VA Office for Nevada is located in Reno at

5460 Reno Corporate Drive, Reno, NV 89511.
By Mail –

If you prefer to apply by mail, Call

1-888-GI Bill® 1

(

888-442-4551

) to have an application pack mailed to you.

Northwest –

Northwest is committed to providing every assistance it can to our country's servicemembers. Call us at

(702) 403-1592

to speak to one of our enrollment experts and we will provide you with all the information you'll need to start your application.
Disclaimer: GI Bill® is a registered trademark of the U.S. Department of Veterans Affairs (VA). More information about education benefits offered by VA is available at the official U.S. government Web site at www.benefits.va.gov/gibill.