How To Prepare For Your Exams: The Ultimate Guide
September 13, 2022
239 views
4 min read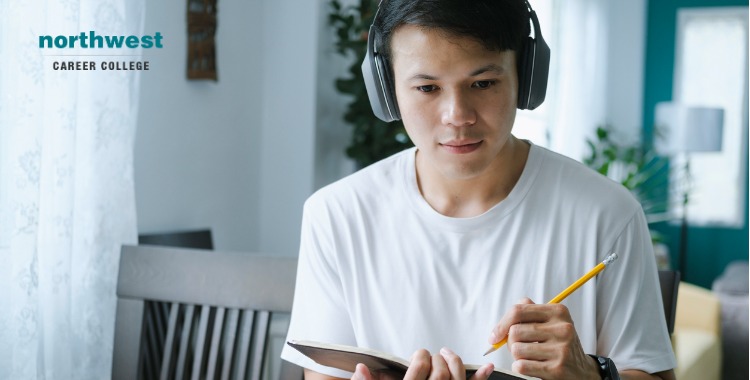 Are you getting ready to take your exams? If so, you're probably looking for some tips on how to prepare. Exams can be a daunting task, but with the right preparation, you can ace them!
In this blog post, we will discuss some of the best ways to prepare for your exams. We'll cover everything from studying techniques to time management tips. So whether you're a first-time exam taker or a seasoned pro, this post has something for you!
Read More: Tips To Help You Ace Your Exams
How To Prepare For Your Exams?
Do your studying
First, let's talk about studying. One of the most important things you can do to prepare for your exams is to study effectively. This means finding a method of studying that works for you and sticking to it.
Some students prefer to study in short bursts, others like to study for longer periods of time. There is no right or wrong way to study, so find what works best for you and stick with it!
Start early
Another important tip when it comes to studying is to start early. If you wait until the last minute to start studying, you're likely to feel overwhelmed and stressed out. Instead, start studying a few weeks in advance so that you can pace yourself and avoid feeling overwhelmed.
By starting early, you'll also have more time to ask questions, get clarification on concepts, and make sure that you understand the material.
Create a study schedule
In addition to starting early, you should also create a study schedule. This will help you make the most of your study time and ensure that you're covering all the material you need to know for your exams.
To create a study schedule, start by looking at your syllabus and determining when each exam is taking place. Then, work backward from there to figure out how much time you need to spend studying for each exam. Once you have a plan in place, be sure to stick to it!
Get plenty of rest
It's important to get plenty of rest leading up to your exams. This will help you feel refreshed and ready to tackle the material. Be sure to avoid all-nighters, as they can actually make you feel more tired and less prepared for your exam.
While the convention is to stay up all night cramming for an exam, this is actually detrimental to your success. Without enough rest, you'll be more likely to make mistakes and have a harder time retaining information.
So, do yourself a favor and get a good night's sleep before your exams!
Take practice exams
One final tip for studying effectively is to take practice exams. This will not only help you review the material, but it will also help you get used to the format of the exam and reduce any test anxiety you may be feeling.

ReservePractice exams are available for most subjects and can be found online or in textbooks. If you can, take the practice exam under the same conditions as the real thing (e.g., time limits, no breaks, etc.).
So, there you have it! These are just a few of the many things you can do to prepare for your exams. Just remember to start studying early, make a study schedule, and take practice exams. And most importantly, don't forget to get some rest!
Good luck!
Committed To Inspiring Excellence
Here at Northwest Career College, we are committed to providing our students with the best possible facilities to allow them to take advantage of the excellent courses we have on offer.
In addition to our Pearson VUE testing center, we also offer morning, afternoon, night, online and blended classes to accommodate your Las Vegas work and family schedule.
And, we have an experienced Career Services team to help you find the best employment opportunity for your new career. Call us today at (702) 403-1592 to find out more about what we can offer you!