5 Best Ways To Turn Your Language Skills Into Job Opportunities
September 12, 2022
216 views
4 min read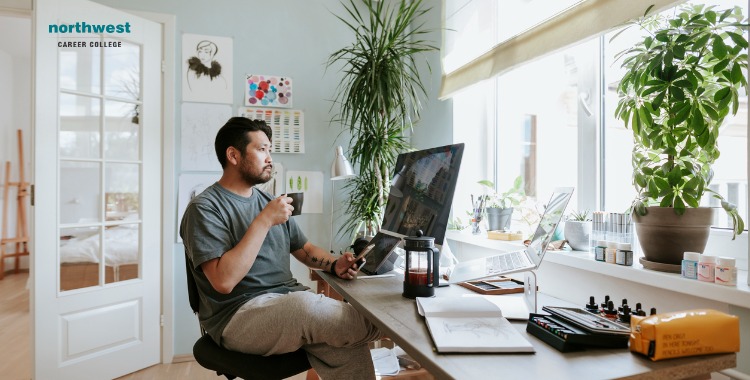 Do you have language skills that you would like to turn into a job opportunity? If so, you are in luck! In this blog post, we will discuss five ways that you can do just that.
Many people think that their language skills are not good enough to be turned into a job opportunity. This is simply not true. With the right attitude and some hard work, you can definitely make your language skills work for you!
So, without further ado, let's get started!
Know More: How to Include Language Skills on Your Resume
Ways To Turn Your Language Skills Into Job Opportunities
1. Start freelancing
One way to turn your language skills into a job opportunity is to start freelancing. There are many websites that allow you to find clients who need your language skills. Once you have found a few clients, you can start working on projects and earning money! This is a great way to get started with using your language skills in a professional setting.
2. Start an internship
Another way to turn your language skills into a job opportunity is to look for internships or entry-level positions at companies that deal with international customers or clients. Many times, these types of positions will require some level of proficiency in a foreign language. If you have the right skill set, this could be an excellent way to get your foot in the door at a great company.
3. Network
One of the best ways to find a job is to network with people in your field. If you know someone who works at a company that you're interested in, or if you have a connection in the industry, reach out and ask for advice or information about open positions. These types of connections can be extremely helpful in landing your dream job.
4. Start your own business
If you're not interested in working for someone else, another option is to start your own business providing language services. This could involve anything from teaching classes to translating documents or even creating content for language-learning materials. There's a lot of potential here, and if you're passionate about languages, it could be a great way to make a living.
5. Volunteer your time
Finally, another option for turning your language skills into job opportunities is to volunteer with organizations that need help with communication among international members or employees.
This is a great way to give back and also gain some valuable experience that could lead to paid work down the road. Plus, it's always nice to know you're helping out a good cause.
So there you have it! Five ways to turn your language skills into job opportunities. With a little effort and some creative thinking, you can find a way to make languages work for you. So what are you waiting for? Start exploring today!
Know More: Learning Language Basics in Four Steps
Experienced, Efficient, and free for students
The benefits of taking an ESL course are clear. By improving your English skills you gain better access to education, greater earning potential, a better social life, and even better results from healthcare.
We here at Northwest Community College are committed to enhancing our student's lives, which is why we are proud to offer our ESL courses free of charge to our students and to extend that offer to their families.



Our seasoned language teachers are experienced in working with international students from all over the world and are there to help you get the most from your classes.
To help your lessons fit in with your work and home life we also offer day and weekend classes. If you are interested in taking advantage of this excellent opportunity then call one of our ESL councilors today on (702) 403-1592.