How Long Do You Need to Prepare for an Exam?
August 12, 2023
309 views
6 min read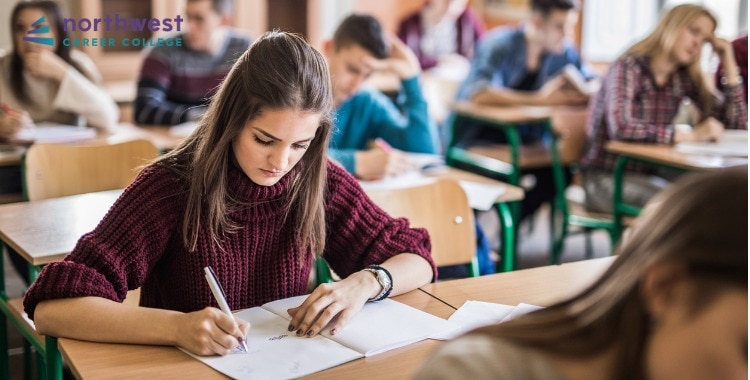 Exam time can be stressful for all students, regardless of whether you're studying for a school test or a professional certification.
As the clock counts down to exam day, it's normal to feel overwhelmed and unsure how much time you need to allocate to do your best on your exams. Well, the answer is that there is no one-size-fits-all answer; however, depending on the type of exam and difficulty level, guidelines can vary as far as how long you should spend preparing for an exam.
In this blog post, we will discuss general tips and strategies about preparation timelines so that you can formulate your own strategy when preparing for tests' comprehensive approach toward success during every step of your studies!

Define your goal for the exam and determine what you need to study
As exam season edges, setting clear goals to guide your study sessions is important. Defining your goal for the exam can help you prioritize your time and efforts and keep you motivated throughout the preparation process.
Perhaps you want to achieve a certain grade or a specific score, or maybe your goal is to understand a particular subject better. Whatever it may be, take some time to reflect on what you're hoping to achieve and tailor your study plan accordingly. Assessing what you need to study can be just as crucial.
It's always a good idea to review your notes, assignments, and past quizzes or exams to identify any gaps in your knowledge. You can also talk to classmates or teachers for additional insights and resources. Remember, the more intentional and focused your studying is, the more likely you are to reach your goals.

Make a plan for studying, including when you will take breaks
Studying can be daunting, but with a well-thought-out plan, anyone can succeed. Making a plan involves deciding when and where to study, allocating time for breaks, and choosing the right resources to aid your learning.
By taking regular breaks, you will avoid burnout and retain information more effectively. Dividing your study time among different subjects can also help prevent boredom and ensure that you are making progress in all areas.
And while countless resources are available, from textbooks to online videos, choosing those that match your learning style and needs is important. By following a plan tailored to your strengths, you can confidently tackle any subject and achieve your goals.

Break down difficult concepts into manageable chunks and find ways to make learning fun
Learning is all about understanding new concepts, especially the ones that don't come easy to us. It can be overwhelming to dive into a complex topic all at once. That's why breaking down difficult concepts into more manageable chunks is crucial for mastering the subject matter.
But simply dividing the concept isn't enough – making the learning process enjoyable is equally important! This is where innovative teaching methods come into play, such as educational games, visual aids, group activities, and more. By combining these fun and interesting tools with smaller parts of complex subjects, we can motivate students to learn in new and exciting ways.
With a little creativity and effort, even the most daunting subject can become less intimidating and more accessible. So what are you waiting for? Let's dive in and start learning!

Set a daily challenge for yourself and stick to it – avoid procrastination!
Setting daily challenges for yourself is an excellent way to promote self-discipline and avoid the pitfalls of procrastination. Whether you're looking to establish a new habit, complete a long-standing project, or simply meet a personal goal, challenges can provide the motivation and structure that you need to stay focused and on-task.
By committing to a daily challenge, you may find that you can break old patterns of behavior and establish new, more productive routines. So why not take the plunge and challenge yourself today? With a little persistence and determination, you may just surprise yourself with what you're capable of achieving!
Take practice tests to gauge your progress and identify areas where you may need extra help
If you're studying for an important exam, taking practice tests is crucial in your preparation. Not only do tests help you gauge your progress, but they're also a great way to identify areas where you may need extra help.
It can be tempting to skip the practice tests and focus on reading and studying but doing so could leave you unprepared on exam day. Instead, make sure you take plenty of practice tests and use the results to guide your studying.
By doing so, you'll be able to identify your strengths and weaknesses and adjust your study plan accordingly. With enough practice and dedication, you can achieve the results you want on your exam.

Get plenty of rest the night before so that your brain is ready to work on exam day
It's the night before the big exam, and your mind is racing with all kinds of thoughts. Will I remember everything I studied? What if I oversleep? But there is one thing that you can control to help ensure success on exam day: getting plenty of rest.
Adequate sleep is essential for your brain to function at its best. While cramming may seem like a good idea, sacrificing sleep will only leave you feeling fatigued and less able to recall the information you worked so hard to learn.
So, put down the highlighting pen, turn off the laptop, and get some much-needed shut-eye. Your brain will thank you come exam time!
Preparing for an exam is no easy task; staying on top of studying can take a lot of discipline. But by breaking down difficult concepts into manageable chunks, setting a daily challenge for yourself, and taking practice tests to gauge your progress, you can make the process easier and more enjoyable.
Hopefully, these tips have provided a clearer path toward success on your upcoming exam. Remember to dedicate time to studying each day and give your mind a break. Lastly, don't forget the importance of getting plenty of rest the night before the exam day.
For further guidance and support along this journey, contact Northwest Career College about our range of Programs available that can help ensure success in all areas of academic performance. Good luck!



Committed To Inspiring Excellence
Here at Northwest Career College, we are committed to providing our students with the best possible facilities to allow them to take advantage of the excellent courses we have on offer.
In addition to our Pearson VUE testing center, we also offer morning, afternoon,  night, online, and blended classes to accommodate your Las Vegas work and family schedule.  
And, we have an experienced Career Services team to help you find the best employment opportunity for your new career. Call us today at (702) 403-1592 to find out more about what we can offer you!