The best Paralegal career FAQ: Your questions answered
September 15, 2022
225 views
5 min read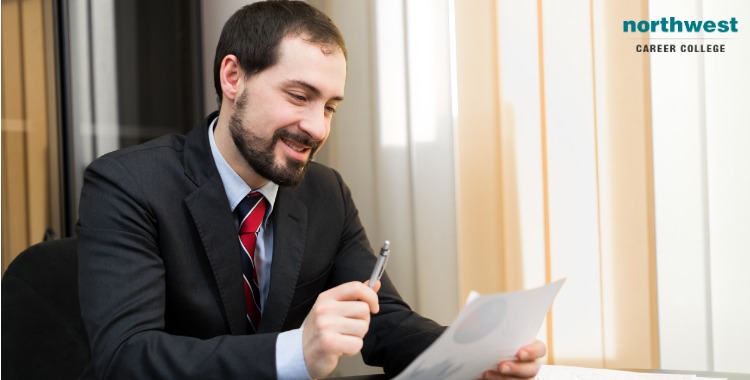 So you're thinking about becoming a paralegal? Great decision! Paralegals are in high demand and can find work in a variety of settings. But what do you need to know about the paralegal career?
In this blog post, we will answer some of the most common questions that people have about becoming a parccessful paralegal, read on!
What education do I need to become a paralegal?
Most employers require paralegals to have at least an Associate's degree, although some may prefer candidates with a Bachelor's degree. There are many ways to obtain the necessary education, including online programs, community colleges, and traditional four-year universities.
No matter which route you choose, make sure that the program is accredited by the American Bar Association (ABA). This will ensure that your education meets the high standards set by the legal profession.
What skills do I need to succeed as a paralegal?
There are certain skills that all successful paralegals share. These include excellent research and writing abilities, strong analytical skills, and attention to detail.
In addition, paralegals must be able to work well under pressure and meet deadlines. They must also be able to communicate effectively with clients, lawyers, and other professionals.
What are the most important qualities of a successful paralegal?
The most important qualities of a successful paralegal are: 
Excellent research skills

Writing abilities

Strong analytical skills

Attention to detail

The ability to work well under pressure

The ability to meet deadlines

Effective communication skills
If you have these qualities, you will be well on your way to a successful career as a paralegal!
I'm interested in becoming a paralegal. How can I get started?
There are many ways to get started on your paralegal career! You can take classes at a community college or online, you can attend a paralegal program at a four-year institution, or you can get a job with a law firm or other legal organization and receive on-the-job training.
No matter which route you choose, make sure to do your research and select a program or employer that is reputable and will give you the skills you need to be successful in your career.
What are the job prospects for paralegals?
The job prospects for paralegals are excellent! According to the Bureau of Labor Statistics, employment of paralegals and legal assistants is projected to grow 11 percent from 2018 to 2028, much faster than the average for all occupations.
As the baby-boomer generation ages, there will be an increasing need for legal services in areas such as estate planning and elder law. In addition, as more businesses expand their operations globally, there will be a growing need for paralegals with experience in international law.
What kind of salary can I expect to earn as a paralegal?
According to the Bureau of Labor Statistics, the median annual wage for paralegals and legal assistants was $50,940 in May 2018. The amount paralegals can earn depends on many factors, including their education, experience, geographic location, and size of the law firm they work for.
Many paralegals also receive benefits such as health insurance and retirement plans.
How can NCC help you start your new paralegal career?
Here at NCC, we offer a comprehensive paralegal program that can be completed in as little as 18 months. Our program is designed to give you the skills and knowledge you need to succeed in the legal field, and our experienced faculty are here to help you every step of the way.

Our instructors have years of experience working as paralegals, and they're passionate about helping their students succeed. In addition to our academic program, we also offer career services to help you find a job after graduation.
Our coursework covers a broad range of legal topics, including contract law, family law, real estate law, and more. In addition to your coursework, you'll also have the opportunity to participate in an externship, which will give you hands-on experience working in the legal field.
If you're thinking about a career in law, or if you have any questions about our program, please don't hesitate to contact us. We're here to help you every step of the way.
Join one of the best paralegal schools in Las Vegas today!
Here at Northwest Career College, we run the top paralegal program in Nevada, offering our students the skills and experience they need to successfully enter the field of paralegal work and position themselves to maximize their earnings. 
Our Paralegal instructors are seasoned attorneys and highly trained professionals who are able not only to teach you the law but also to guide you through the many ways a paralegal integrates into a Las Vegas law practice. 
We offer on-campus and online paralegal classes to accommodate your work and family schedule. Our Career Services team will work with you to help you find the best paralegal employment opportunity in Las Vegas. 
Call us today at (702) 403-1592 to find out what our paralegal program can offer you.