How To Prep For Your Dental Administrative Assistant Interview
Dental Administrative Assistant
November 29, 2018
140 views
4 min read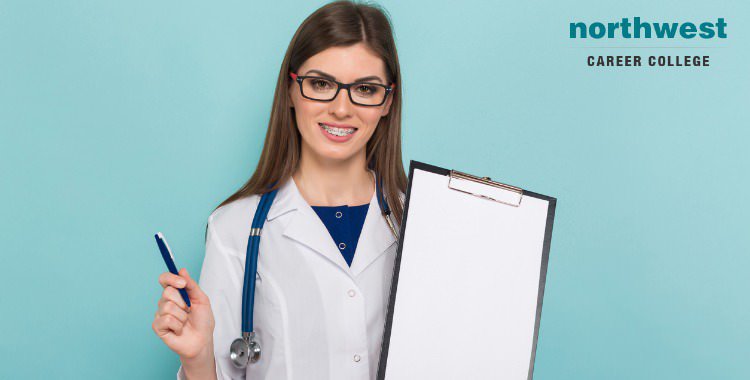 As with any administrative assistant, dental administrative assistants often have a wide range of duties, from the clerical to the medical, to perform. While this does make for an interesting and eventful career, it does also mean that the interview questions for an administrative assistant job to be wide-ranging as well.
So if you have recently graduated and are looking to join the exciting world of healthcare administration, here are a few tips to help you prepare for your first interview as a dental administrative assistant.
Hard Skills Interview Questions: What to Expect
Hard skills are the basis of any dental administrative assistants ability to perform their job, so you should expect to answer questions that are looking to ascertain what level of ability you have in areas such as computer skills and administrative experience. You should expect and prepare for questions such as:
You list Microsoft Excel on your resume. What's the latest version you've used?
Have you used Macs or PCs?
Give me examples of the things you've done with Excel. Have you started a spreadsheet from scratch and created formulas or entered data into an existing spreadsheet?
How often did you export Excel into PowerPoint graphics?
What is your proficiency with electronic medical records
Have you coordinated domestic travel?
Were you responsible for processing expense reports and how were they completed?
Soft Skills Interview Questions: What To Expect
Answering hard skills questions can be as simple as relating your qualifications, skills, and experience with certain administrative tools. Soft skills questions can be more difficult to answer because they require you to relate real-world experiences, or your options, while still tailoring your answers to fit what the interviewer wants to hear. In most interviews for administrative posts, you should expect and prepare for questions such as:
How do you handle stress and deadlines?
Tell me about a time when you had to prioritize a heavy workload. How did you approach it?
When have you had to communicate with a client or senior manager on behalf of your boss?
Who was the most challenging customer you have interacted with and how did you satisfy that person?
Since working as a dental administrative assistant involves a level of project management you can also expect questions such as:
Describe a complex organizational project that you managed recently.
What is the most interesting project you have worked on?
How have you used calendar management in past positions? How many calendars have you managed?
You can also expect questions about your relationship with your last employer, your co-workers, and your manager. All companies want to hire an employee who is a good fit for them and will want you to detail how well you interacted with other employees and your management.
Describe your relationship with your current or most recent manager.
What would have made you stay at your last job?
What qualities do you consider most important in an administrative professional?
How do you prefer to communicate?
You should also be ready to discuss your preferences with regard to corporate culture. Interviews will want to know what expectations you have and what corporate cultures you have work in previously.
Describe the working environment you're looking for.
In what type of office environment do you thrive?
What was the corporate culture at your last job?
How To Answer Interview Questions
The key to providing satisfying answers to interview questions is to do your research beforehand. If you have a solid understanding of the corporate culture and working routines of the company you are looking to be employed by, you can tailor your answers to make yourself seem like a good fit.
Start Your Career As A Dental Administrative Assistant With Us
Here at Northwest Career College, our student-centered philosophy means that you come first. We offer a flexible schedule so you can care for your family and have a balanced life in Las Vegas while advancing towards your new career. We pride ourselves on being the premier Dental Administrative Assistant Schools in Las Vegas and our established, seasoned instructors offer online and on-campus night classes to accommodate your busy work and family schedule. Call us at (702) 403-1592 to speak to one of our admissions assistants about your new dental administrative assisting career.