How To Balance School And Family Time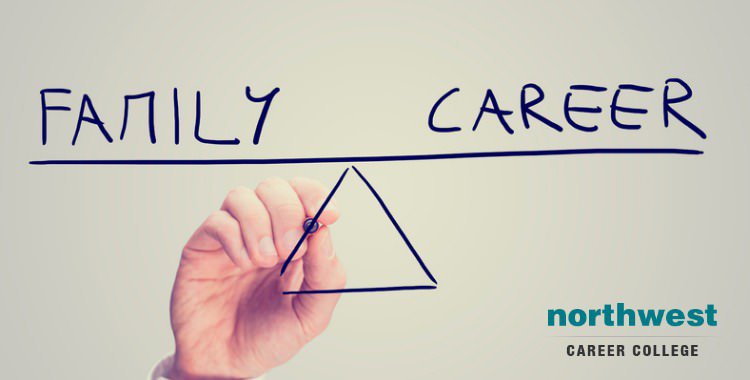 Balancing your education with your personal life can be a difficult balancing act, especially if you are juggling the needs of your course with being a parent. Many parents who want to return to education or retain into a new career path are worried about the effect it will have on their ability to care for their child. The good news is it is possible to do both and around 25% of all the students in the U.S. are already doing it. So if you are thinking of getting back into education and want to know how to balance school and family time, here are some tips.
Manage Your Time
Time management skills are essential to help balance your work and home life without them interfering with each other. Since most children run to a schedule set around their school life, try to adapt your studying schedule to the same timeline. Do you studying early in the morning or late a night after they have gone to bed.
Study Together
If studying around your children isn't feasible, then try to include them in your study. Obviously, how effective this technique is depends on what you are studying, but making your flash card revision a game or getting them to read questions to you involves them in your study, allows you to spend time with them without neglecting your school work.
Set Aside "Me" Time
As the old saying goes "you must first be able to take care of yourself before you can take care of someone else." If you are dealing with the twin pressures of being a parent and being a student, you need to make some time for yourself so that you don't burn out or crumble under the pressure. Do you best to set aside a little time in your busy schedule to spend some time by yourself where you don't have your nose in a book, even if it is only for the length of one bath!
Look into Federal Funding
One of the other major concerns that parent have is how they are going to pay for their education. Thankfully there is a range of federal funding available for students to help you with the cost of course materials, travel, and even childcare.
What Forms Of Title IV Funding Are Available?
Title IV funds are defined as federal student aid funds from federal student aid programs administered by the U.S. Department of Education. These forms of funding include the Direct Subsidized/Unsubsidized Loan, Direct Graduate PLUS Loan, Direct PLUS Loan, Federal Pell Grant, Federal Supplemental Educational Opportunity Grant (SEOG), and Federal Perkins Loan. Funding provided by Universities or private bodies does not count as Title IV funding.
What Are The Basic Eligibility Requirements?
● You must be a U.S. Citizen, permanent resident or eligible non-citizen
● You must hold a valid Social Security number (SSN), except for students from the Freely Associated States. These states include the Marshall Islands, Federated States of Micronesia and the Republic of Palau.
● You must have a high school diploma, the recognized equivalent of a high school diploma, such as a GED diploma, or have completed a high school curriculum in a homeschool setting that satisfies your state's requirements for homeschooling.
● You must be enrolled, or accepted for enrollment, as a student in an eligible degree or certificate program at a college or university that is also eligible for Title IV federal student aid.
How Do I Apply?
First, just complete the Free Application for Federal Student Aid (FAFSA). You can find a copy of FAFSA form, and a guide to completing it, on the Federal Student Aid website. www.FAFSA.ed.gov. You can also fill the FAFSA out online here. Please make sure you enter our school code: 038385. This allows your records to be sent directly to our Financial Aid office so that when you visit the campus, our FA officers can discuss your financial aid package with you in person.
Financial Aid At Northwest Career College
Here at Northwest Career College, we have Financial Aid Officers on staff that can help determine the best financing option for you. To best support our students we offer a range of financial aid including the Pell Grant, Subsidized Loans, Unsubsidized Loans, and Parent Plus Loans. Call us today at (702) 403-1592 to speak with one of our experienced Financial Aid Officers who will help find the best financial support options for you.
Written by:
Dr. Stephanie Kenny,
Chief Financial Officer