VA Education And Training Benefits: A Guide
April 25, 2023
466 views
5 min read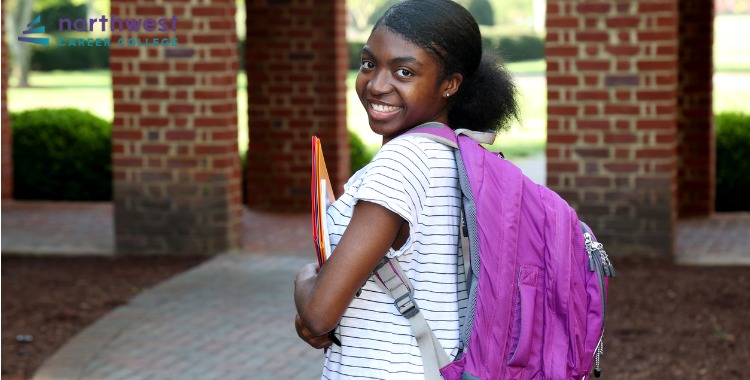 Are you a student veteran looking for educational opportunities? Are you considering taking advantage of the VA Education and Training Benefits available to all veterans?
If so, then this guide is perfect for you!
As a veteran, you can receive specific benefits intended to help support your studies. This guide will discuss the VA's various training and education benefits that can be used as financial aid.

Overview of VA Education and Training Benefits
As a veteran or service member, you can access various education and training benefits through the Department of Veterans Affairs.
These benefits can provide financial assistance for tuition, books, and other necessary expenses, as well as vocational and on-the-job training opportunities. Whether you are seeking to further your education or acquire new skills, the VA offers a range of programs to suit your needs.
Understanding the qualifications and requirements for each benefit and how to apply and manage your benefits throughout your academic or training journey is essential. By taking advantage of these opportunities, you can set yourself up for success in your post-military career.

Eligibility and Requirements for VA Benefits
If you are a veteran needing assistance, it's essential to understand the eligibility and requirements for VA benefits.
The VA provides various services, including health care, disability compensation, education and training, and home loans. To be eligible for these benefits, you must have served on active duty and received an honorable discharge. You must also meet certain requirements for each specific use.
Some benefits may require a certain length of service or a particular disability rating. It's essential to gather all the necessary documentation and submit your application promptly to ensure you receive the assistance you deserve.

Types of VA Education Funding Available
Navigating the world of college financing can be overwhelming, but fortunately, various types of VA education funding are available for veterans and their families:
The Post-9/11 GI Bill is a popular option that covers tuition and fees and provides a housing allowance and a stipend for books and supplies.
The Yellow Ribbon Program is another supplement to the GI Bill, which can cover additional costs at private institutions or for out-of-state tuition.
Vocational Rehabilitation and Employment are also available for veterans with service-connected disabilities, providing financial assistance for education or training programs.
The Pell Grant is available for veterans and their families, offering them free money for college that does not have to be paid back.
The State Veterans Education Benefits may provide additional financial support for those attending a state-run institution.
Each of these financial aid opportunities can help veterans and their families afford the cost of higher education so that they can pursue their academic goals.
Veterans should always research all of their options when it comes to financing college, as well as apply for grants, scholarships, and student loans that may be available.

How to Apply for VA Education Benefits
If you're a veteran, applying for VA education benefits can be crucial to achieving your career goals. Fortunately, the process doesn't have to be overwhelming.
Gather all the necessary paperwork, including your service record and education transcripts. Then, visit the VA website to complete your application online or submit a paper application by mail.
Remember, the VA may need additional information from you to process your application, so be prepared to provide any requested documentation promptly.
By taking these steps, you can ensure that you're on the right track toward accessing the education benefits you've earned. Contact your local VA office for support if you need additional help or guidance.

Tips for Maximizing Your VA Benefits
As a veteran, maximizing your VA benefits is crucial for securing your future. To make the most out of your benefits, it's essential to understand the ins and outs of your eligibility requirements and the different types of benefits available to you.
Take advantage of VA educational and vocational counseling to help guide you in making informed decisions about your future. Consider speaking with a VA-accredited claims agent or attorney to ensure you receive the benefits you deserve.
Finally, always stay informed and up-to-date on VA system changes to avoid missed opportunities. Remember, your sacrifice to this nation deserves to be honored, and utilizing your VA benefits is just one way of doing so.
With the knowledge of VA education and training benefits from this blog post, you should feel confident pursuing the opportunity to gain an education and enhance your life. Remember that VA Education Benefits are based on eligibility requirements, so double-check what is necessary to obtain benefits before signing up for courses.
Reviewing VA training programs and the various rules and regulations is also essential. You can also use tips to maximize your VA educational benefits to make the most out of them.
Northwest College is here to help you every step of the way with our student finance experts, who will answer all your questions about VA Benefits. Contact us today if you want more information about how this program can be beneficial for advancing your educational career!



How do I apply for VA-approved funding?
Online – You can apply for your chosen VA benefits program online through the VA Website. This streamlined process will only take around 30 minutes to complete.
In-Person – You can apply in person through your local VA Office. The Regional VA Office for Nevada is located in Reno at 5460 Reno Corporate Drive, Reno, NV 89511.
By Mail – If you prefer to apply by mail, Call 1-888-GI Bill®-1 (888-442-4551) to have an application pack mailed to you.
Northwest – Northwest is committed to providing every assistance it can to our country's servicemembers. Call us at (702) 403-1592 to speak to one of our enrollment experts and we will provide you with all the information you'll need to start your application.