5 Best Blogs Every Pharmacy Tech Student Needs To Read
November 22, 2022
603 views
3 min read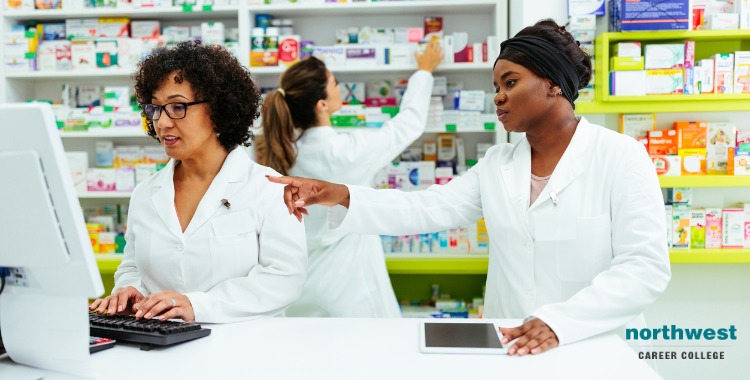 As a pharmacy tech student, it's important to stay up-to-date on the latest industry news and trends. That's why we've put together a list of 5 must-read blogs for pharmacy tech students.
These blogs will help you keep your skills sharp and learn about new technologies and techniques that are changing the pharmacy industry. So whether you're just starting out in your education or you're looking to expand your knowledge, these blogs are a great place to start!
Know More: What Does A Technician Do In A Pharmacy?
Best Blogs Every Pharmacy Tech Student Needs To Read
Pharmacy times: This blog is a great resource for pharmacy tech students of all levels. It features articles on a variety of topics, including new drugs and treatments, pharmacy regulations, and advice for career development. The blog also has a section devoted to pharmacy tech news, so you can stay up-to-date on the latest developments in the field.
Pharmacy tech solutions: This blog is geared specifically towards pharmacy tech students and professionals. It covers topics like exam prep, job hunting tips, and ways to improve your skills as a pharmacy tech. The focus on helping pharmacy techs improve their careers makes this blog a valuable resource for students.
RxTechExam: This blog is devoted to helping pharmacy tech students prepare for their certification exams. It features practice questions, study tips, and information on upcoming changes to the exams. The blog also has a section devoted to job postings, so it's a great resource for students who are looking for positions after graduation.
The Pharmacy Technician: This blog is written by a pharmacy technician with years of experience in the field. It covers topics like medication safety, new technology in the pharmacy, and tips for dealing with difficult customers. The blog also has a section devoted to career advice, so it's a great resource for students who are considering a career in pharmacy technology.
The National Institute for Certification in Pharmacy Technology: NICPT is a leading provider of pharmacy technician certification and training. Their blog features articles on topics like certification requirements, exam prep tips, and job search advice.
If you're looking for information on becoming a pharmacy technician or advancing your career in this field, be sure to check out these five essential blogs!
Why choose NCC to train as a Pharmacy Tech
Here at NCC, we offer a comprehensive pharmacy technician training program that can be completed in as little as four months.
We offer both online and on-campus classes, so you can choose the learning format that best suits your needs. And our program is approved by the Nevada Board of Pharmacy, so you can be assured you're receiving high-quality instruction.



Ready to get started? Contact us today to learn more about our pharmacy technician program!
Start your new career as a Pharmacy Technician now!
Northwest Career College is one of the premier pharmacy technician schools in Las Vegas. Our course provides our students with the skills and training they need to take advantage of the growing need for pharmacy technicians.
Our experienced instructors offer online and on-campus classes to accommodate your Las Vegas work and family schedule.
Once you've graduated, we continue to support you, and the commitment of our Career Services Team has led to us having a 100% job placement rate for our pharmacy technician graduates. Call us today at (702) 403-1592 to speak to one of our enrollment specialists.