How to Become a Legal Assistant?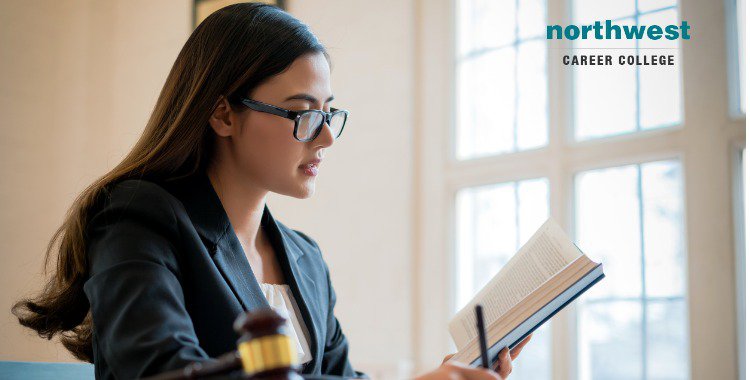 Legal secretaries, also known as legal assistants, provide essential administrative support for solicitors, barristers, and legal executives as a vital part of any law firm. So, if you've got a flair for administration and want to work in the legal field without needing a law degree, then qualifying as a legal assistant is a fantastic career opportunity.
What Does a Legal Assistant Do?
Legal assistants provide vital administrative support to other legal professionals, such as lawyers and paralegals. They do not practice law, but rather perform tasks that support those who do, producing legal letters and documents, doing research, arranging appointments and interviews, and myriad other hugely essential duties.
What Qualifications Do I Need?
While there is no formal need for a qualification to become a legal assistant, most companies are looking for applicants who can prove that they have the right set of administrative skills, background in, and understanding of complex legal terminology.
This means that, while in practice, you only need to have graduated high school to become a legal assistant, the vast majority of employers will be looking for those with qualifications that prove their administrative abilities.
What Skills Are Important?
The skills important to being a competent legal assistant include:
Attention to detail

Communication

Interpersonal skills

IT

Literacy

Organization

Teamwork

Time management

Word processing
What Does the Northwest Legal Assistant Program Offer?
Here at Northwest Career College, our legal assistant instructors are comprised of experienced legal professionals, including attorneys, paralegals, and seasoned specialists. They are able not only to teach you the law but also to guide you as to the many ways a legal assistant integrates into a Las Vegas law practice.
Although general education courses are offered on-line, instructors are on-campus to review and support your learning experience, and our student-centered philosophy means you can care for family and have a balanced life in Las Vegas while advancing towards your new career.
As we know you'll be excited to start your new career as soon as possible, our legal assistant program can be completed in as little as nine months.
Choosing Your New Career Path
Gaining a qualification from our Criminal Justice School puts you in an excellent position to access a variety of employment opportunities as you look for one that suits your skills and interests. 
At Northwest Career College, our Criminal Justice instructors include licensed, practicing attorneys and degree instructors able to teach, not only the law but also to guide our students in the many ways a criminal justice graduate integrates into a Las Vegas legal profession.
As part of our Criminal Justice Program, you'll visit courts, jails, meditation centers, and more to experience first-hand the law in action, which will make your criminal justice training applicable to the Las Vegas legal system. 
Northwest offers a flexible blended program with all criminal justice classes Las Vegas law classes taught on campus by an attorney and general education courses offered online. Our experienced instructors are on-campus to review and support your learning experience at all times. 
Call us at (702) 403-1592 to speak to one of our enrollment team about joining our Criminal Justice Program today!
Written by:
Lisa Myers, J.D., L.L.M.
Legal Studies Department Director
J.D. L.L.M. Campbell University