Criminology vs. Criminal Justice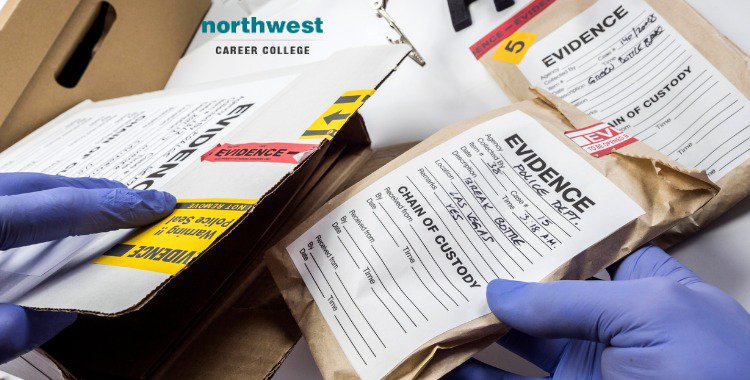 If you're considering a career in law, the four most common qualifications you'll come across are those in the fields of law, paralegal studies, criminology, or criminal justice studies. We've already covered the difference between a lawyer and a paralegal elsewhere in this blog, so today we'll be looking at the differences between criminology and criminal justice.
What Is Criminology?
Criminology is the study of crime, criminal behavior, explanations for crime, and social reactions to crime. The subject covers a broad range of topics, from psychology to statistics, with the aim of learning and understand how crime affects society as a whole and turning that understanding to possible prevention of crime.
What Is Criminal Justice?
If criminology studies the underlying causes and impact of crime, then criminal justice studies the more practical field of how crime is prevented and how criminal acts are punished. Those studying criminal justice can expect to delve into subjects like law enforcement, the use of correctional facilities, court procedure, and the various crime prevention and prosecution institutions.
What Is the Difference Between the Two?
Criminology and criminal justice have a lot over overlapping areas, and both are interconnected and hugely important, which is why it can be confusing to pick between them. At an elementary level, it might be easier to think of criminology and criminal justice and the theoretical and practical sides of the study of crime.
Criminologists seek to understand why people commit criminal acts and turn that data into ways that crime, and the reasons for crime, can be prevented.
Those studying criminal justice tend to focus on the more practical side of crime and punishment, looking at ways to improve law enforcement, the court system, and the corrections facilities that house those convicted of crimes.
What Careers do They Lead To?
A qualification in criminology leads typically to a more academic career, with most criminologists working as educations, lecturers, or advisors to law enforcement or crime prevention think tanks. 
This is not to say that becoming a criminologist doesn't mean you'll have an impact on the practical prevention of crime. The research done by criminologists often leads to new and more effective ways to prevent crime or solve the social issues that lead to crime.  
Those qualified in criminal justice studies tend to find careers with all areas of law enforcement such as the police, in correctional facilities, and as probation officers. They can also be found in the courts and in the private sector, working as private investigators and security professionals.
Qualifying For Your Future
Gaining a qualification from our Criminal Justice School puts you in an excellent position to access a variety of employment opportunities as you look for one that suits your skills and interests. At Northwest Career College, our Criminal Justice instructors include licensed, practicing attorneys and degree instructors able to teach, not only the law but also to guide our students in the many ways a criminal justice graduate integrates into a Las Vegas legal profession.
As part of our Criminal Justice Program, you'll visit courts, jails, meditation centers, and more to experience first-hand the law in action, which will make your criminal justice training applicable to the Las Vegas legal system. Northwest offers a flexible blended program with all criminal justice classes Las Vegas law classes taught on campus by an attorney and general education courses offered online. Our experienced instructors are on-campus to review and support your learning experience at all times. 
Call us at (702) 403-1592 to speak to one of our enrollment team about joining our Criminal Justice Program today!
Written by:
Lisa Myers, J.D., L.L.M.
Legal Studies Department Director
J.D. L.L.M. Campbell University
B.A. Corllins University