Can a Dental Assistant Use Nitrous Oxide?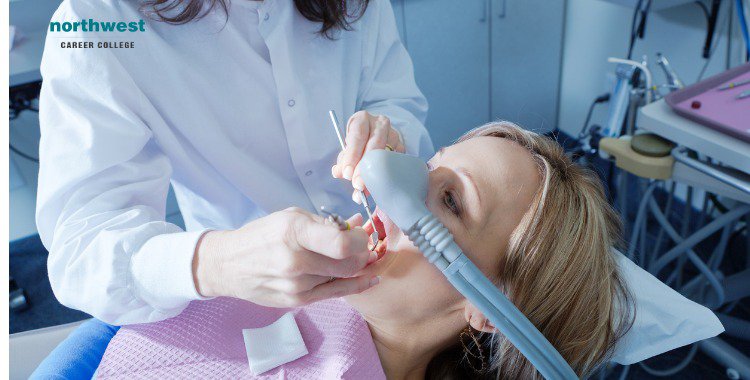 Nitrous Oxide is a colorless gas that is commonly used for sedation and pain relief in a dental setting, helping patients to relax and numbing any potential pain associated with a procedure without them losing consciousness. Because of these applications, it is commonly used by dentists and dental assistants across the US.
However, one of the more common misconceptions about nitrous oxide is that any dental assistant can begin the flow of nitrous oxide and monitor a patient while alone in the operatory. Depending on the state you're in, dental assistants may need to be certified to monitor and administer nitrous oxide or be required to have passed additional training.
In this article, we'll be looking at the differing regulations around nitrous oxide and how they apply to dental assistants.
Different Laws for Different States
The process for qualifying as a dental assistant is different between states, with some requiring you to pass certification to become a registered dental assistant while others do not. 
In a similar manner, the rules around the use of nitrous oxide as different depending on which state you are in, and it is up to the individual dental assistants to be aware of and abide by those rules.
Thankfully, the Dental Assisting National Board (DANB) has a full list of all state requirements that you can look up on their website.
In the main, however, the vast majority of states only allow certified dental assistants to monitor patients while under the effects of nitrous oxide. Only a select few allow a dental assistant to administer the gas. As with all procedures performed by a dental assistant, the direct supervision rule means a dentist must be on the premises at all times.
What About Nevada?
The Nevada Board of Dental Examiners requires that dental assistants and dental hygienists complete an "approved course in local anesthesia and/or nitrous-oxide analgesia" and then apply for a permit in order to administer nitrous oxide.
Although you do not have to be licensed in Nevada to be a dental assistant, Northwest's Dental Assistant Program prepares our students to take their national exams as they move into their professional discipline. 
This allows you to pursue career opportunities in states that do require certification in order to practice and certification in a common requirement in order to use nitrous oxide.
Join One Of The Best Dental Assistant Training Schools In Vegas 
Here at Northwest Career College, we firmly believe that learning is a process that continues on the job. Our Dental Assistant Training Course gives you all the critical skills and experience you'll need to find the best dental assisting employment opportunity in Las Vegas. 
Our Dental Assistant School offers morning, afternoon, and night classes to accommodate your busy work and family schedule. Our established seasoned instructors have helped our students achieve a 91% national exam pass rate. Call us at (702) 403-1592 to speak to one of our admissions assistants about your new dental assisting career.
Written by:
Cynthia Lofquist, R.D.A.
Dental Assisting Program Chair
Concorde Career Institute