How to Be Productive Without Burning Out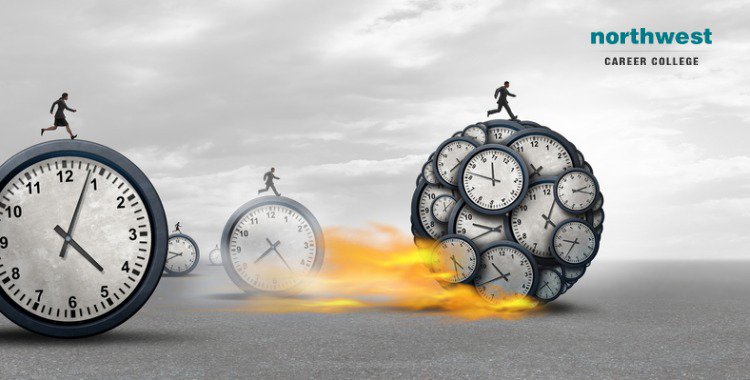 Organizing your own time table and making sure you have fulfilled your own responsibilities can be difficult at the best of time. If you're a dental administrative assistant, responsible for the timetables of several busy dental staff, the pressure is massively multiplied.
Trying to stay as productive as possible while stopping yourself from completely burning out can be a fine line to walk, so, to help out, here are some tips you can you to stay productive without harming yourself in the process.
Don't Overextend Yourself
Sometimes, the worst thing we can do is say "Yes, I can do that." As an administrative assistant, there is always the pressure to take on all of the tasks you are asked to do. 
However, always unreservedly saying yes to new work can spread you far too thin, putting you in danger of burning out and having a negative effect on your existing workload.
Don't be afraid to turn down, or delay, non-vital tasks in order to address the ones you already have on your calendar in the most efficient and effective way.
Stay Healthy
Late nights and long hours go hand in hand with no sleep and a poor diet. Unfortunately, this a spiral than can be hard to get out of and can have a significant effect on your physical and mental health.  
Treating your body well sets you up for being as productive as possible and it benefits no-one to push themselves to the brink of exhaustion. Remember, a fatigued body and mind cannot produce innovative concepts and creative problem-solving solutions.
Manage Your Downtime 
After a busy day, it can be tempting to collapse into the nearest chair and spend your time flicking idly through the Netflix menu or tapping away at social media. 
This can lead to you feeling like you don't have any work/life balance at all, as your days are heavily regimented and your downtime blurs into the same pattern of wasted time.
While being idle is an important part of resting, try to make sure you also take the time to get regular exercise, socialize with your friends, and spend some time doing anything that gets you away from the couch.
Start Your Dental Administrative Assisting Career With Us
Employment for entry-level employment in the dental field is expected to increase 23% over the next 10 years, faster than average for all occupations, according to the Bureau of Labor Statistics. With this growing demand for DAA's, it is essential that graduates cultivate the skills and traits that will help them stand out in the employment market. 
Here at Northwest Career College, our Dental Administrative Assisting Program prepares students to work in any dental office. Our expansive, nine operatory lab provides students with real-life dental office experience. You will be trained to handle clerical duties such as scheduling appointments, handling insurance claims, and monitoring inventory. You will work with documents, forms, and computer systems. No other Dental Administrative Assistant Program in Las Vegas offers this type of advanced training.
Our student-focused approach will help you cultivate the skills you will need to stand out. Our experienced Career Services team will work with you to help you find the best dental administrative assistant employment opportunities in Las Vegas. Call one of our enrollment specialists at (702) 403-1592 to find out more.
Written by:
Cynthia Lofquist, R.D.A.
Dental Assisting Program Chair
Concorde Career Institute