Three Tips to Make the Most of Your College Experience
August 24, 2020
489 views
4 min read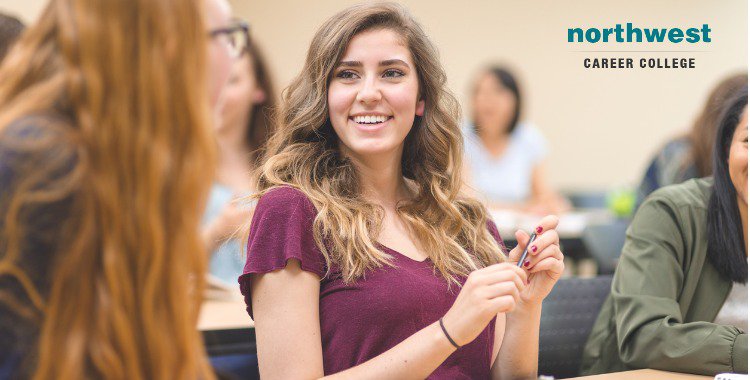 While the common axiom is that high school will be the best years of your life, attending college and training to take up the career of your dreams can be just as formative and satisfying.
To help make your time here at Northwest as enjoyable as possible, here are three tips to help you make the most of your college experience.
Three Tips to Make the Most of Your College Experience
Be Proactive in Your Learning
As a general rule of thumb, you get as much out of an education as you put into it. NCC, like many higher education institutions, allows you to be proactive with your learning giving you the opportunity to learn from experts in diverse fields and explore your passions to tailor your qualifications to your idea future career.
Stay Fit and Healthy
With deadlines creeping up on you, work piling up, and exams on the horizon, it can be easy to burn the candle at both ends, sacrificing your personal health for a few more hours hitting the books.
Unfortunately, this rarely translates in enhanced academic performance, as being sleep deprived and subsisting on a diet of junk food does nothing to help you lean. The bottom line is that you can't do something well if you're half-asleep and it's been weeks since you eat something that didn't get heated up in a microwave. Take care of yourself.
Don't Be Afraid to Ask for Help
If you're struggling, let your tutors know and let them provide you with the help you need to get back on track. Mental health issues in particular are becoming increasingly prominent among students, and nobody should feel afraid to speak up about them.
There is no shame in admitting that you are having a tough time and asking for help. At the end of the day, you are here to achieve your qualifications, not to impress anybody, and sometimes, asking for help is the best way of getting over the finish line.
Student Finance Is Available and Easy to Apply for
Title IV funding provides financial assistance towards the costs of education for more than 13 million students across the US every year. The U.S. Department of Education awards more than $120 billion a year in grants, work-study funds and loans to cover expenses such as tuition and fees, room and board, books, supplies, and transportation. Applying for grants and loans is simple when you call one of our experienced Financial Aid Officers at (702) 403-1592 today to discuss your options.
How Do I Apply For Student Aid?
First, just complete the Free Application for Federal Student Aid (FAFSA). You can find a copy of FAFSA form, and a guide to completing it, on the Federal Student Aid website. www.FAFSA.ed.gov. You can also fill the FAFSA out online here. Please make sure you enter our school code: 038385. This allows your records to be sent directly to our Financial Aid office so that when you visit the campus, our FA officers can discuss your financial aid package with you in person.
Financial Aid At Northwest Career College
Here at Northwest Career College, we have Financial Aid Officers on staff that can help determine the best financing option for you. To best support our students we offer a range of financial aid including the Pell Grant, Subsidized Loans, Unsubsidized Loans, and Parent Plus Loans. Call us today at (702) 403-1592 to speak with one of our experienced Financial Aid Officers who will help find the best financial support options for you.