Can You Work Remotely as a Paralegal?
November 19, 2019
477 views
4 min read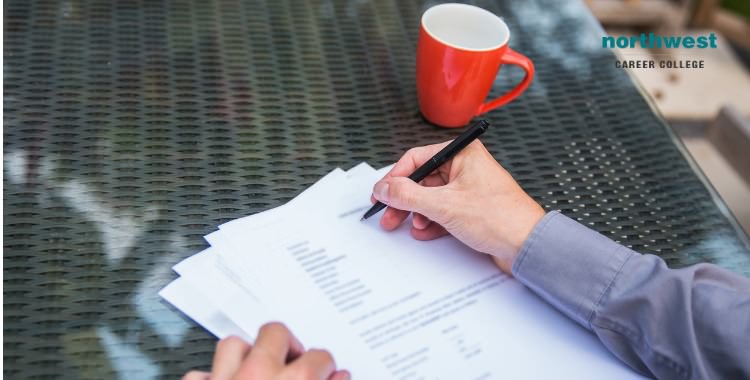 Unlike a lot of modern workplaces, the need for staffing in law offices fluctuates depending on a significant number of factors and certain cases may require a significant increase in personpower in order to cover the required legal ground.
Legal departments rarely take on levels of work and activity that can be categorized as consistent. Some duties, such as tax preparation, governmental reporting, and compliance, are almost entirely seasonal. Casework and legal procedures can lead to a dramatic increase in staffing needs, with their completion meaning a dramatic decrease, over the course of a year.
The reality is that only the largest of law firms have the resources to keep a stable of paralegals employed full time in order to manage the exigencies of a larger case. For smaller firms, taking on a case the required a lot of legwork often meant working long hours of overtime, which comes with its own range of downsides.
With the modern workforce moving away from the traditional 9-6 office-based work paradigm, another option has presented itself, the free-lance remote paralegal. The freelance economy is booming, with 56.7 million Americans doing freelance work today, up by 3.7 million since 2014, and while paralegal isn't a role commonly associated with remote working, that view is starting to change.
Why Outsourcing Paralegal Services Works

?

Paralegals are a valuable asset to any legal team and, while they can't give legal advice, their knowledge of the legal system allows them to take on preparatory and administrative tasks that a standard administrative assistant could not. These include:
Legal, investigatory, documentary and statistical research

Client and witness interviews

General client contact and communication tasks

Legal documentation, pleadings, and correspondence drafting
While these tasks are vital to the legal work, paralegals bill at a lower rate than lawyers, meaning that more work can be done for the same price tag. A good analogy for the work paralegals do is that relationship between doctors and nurses.
Nurses are vital to the running of most healthcare providers and are highly qualified and valued medical professionals. The work they do allows doctors, who have a specialized skill set, to focus on using those skills, rather than spend time on administrative or preparatory work.
This emphasis on preparatory work means that paralegal work can often be done remotely, meaning further savings on office space and the usual minutia of hiring full-time staff.
How to Find Work as a Freelance Paralegal

?

Finding work as a freelance paralegal is mostly about having a visible profile and working on word of mouth. As noted earlier, legal work such as tax preparation, governmental reporting and compliance matters, is largely seasonal. These surges in the need for such work at specific times of the year mean that freelance paralegals can target legal firms during those busier times, offering work during peak months.

While paralegals, due to the nature of their work, often find it difficult to have a portfolio, the chances are that if you can prove yourself a reliable and able freelance contractor, the legal firms you have worked with will look to contract with you again in the future.

One of the benefits of working as a freelance paralegal is that, due to the sudden increase in work that certain cases require, there is a potential to work throughout the year, or, if you are only working on a part-time basis, focus on seasonal work.
Join One Of The Best Paralegal Schools In Las Vegas Today!
Here at Northwest Career College, we run the top paralegal program in Nevada, offering our students the skills and experience they need to successfully enter the field of paralegal work and position themselves to maximize their earnings. Our Paralegal instructors are seasoned attorneys and highly trained professionals who are able not only to teach you the law but also to guide you through the many ways a paralegal integrates into a Las Vegas law practice.
We offer on-campus and online paralegal classes to accommodate your work and family schedule. Our Career Services team will work with you to help you find the best paralegal employment opportunity in Las Vegas, and their expertise in this area has given us a 100% success rate in job placement rate for paralegal graduates. Call us today at (702) 403-1592 to find out what our paralegal program can offer you.