How to Properly Prepare for Your Pearson Vue Test?
November 15, 2019
515 views
4 min read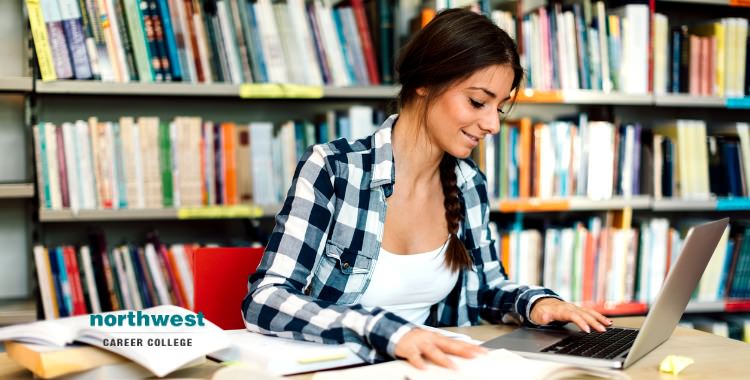 As one of the leading career colleges in Las Vegas, Northwest is committed to providing the highest levels of service to its clients and students. As part of that commitment, we've partnered with Pearson VUE testing centers. Their focus on cutting-edge technology has enabled us here at Northwest Career College to provide a state-of-the-art, low-stress environment for our test-takers.
To make your Pearson VUE testing experience as smooth as possible, we've put together some tips on how to best prepare for your exam.
How to Properly Prepare for Your Pearson Vue Test?
Before the Exam
Pace Your Studying

– When preparing for an exam, the temptation is to use every spare second to review, but you can only take in so much information at any one time. Don't try to cram the week or day before. Instead, study a little bit every day over many days. Remember to eat and take regular breaks to maximize your revision potential.

Know The Location Of Your Test Center

– Our testing facility is located on the beautiful Northwest Career College campus at our newest facility located at 7365 Prairie Falcon Road in Suites 110 and 120. If possible, locate the testing center in advance and do a "drive past" so you know the best way to get there. Always arrive at the testing center 30 minutes in advance to give yourself enough time to check-in.

Bring The Correct Candidate Identification

– You will need to bring up to two forms of personal identification with you on the day of your test. Depending on the exam you are taking, you may also need a course certification. It is vital that you bring the correct identification on the day of your exam, failure to bring correct identification may prevent you from taking the test.

Get Some Rest

– The night before an exam can be stressful and it might be tempting to stay up all night revising, but tiredness can negatively affect your ability to remember information. Try to get a good night's sleep and remember to eat before attending the exam.
Read More: What Does Pearson Vue Test For?
During the Exam
Use Your Time Wisely

– When your test begins, use the first moments to budget your time. Read through the exam and answer as many questions as possible. Don't rush through the questions or spend too much time on any one particular question. Pace yourself and answer the questions methodically.

Be Careful And Thorough

– When reading the exam questions, make sure you take the time to read each one thoroughly. Don't panic if you don't understand what is expected of you at first glance, take your time to read through the questions again and pay attention to the details. Make sure to answer all exam questions as unanswered questions are marked incorrect.
Review Your Exam At The End – If you have finished answering all your questions, take the remaining time to review your answers. Make sure to reread the questions and then check your answers for any that you misread or that you misinterpreted.
Committed To Inspiring Excellence
Here at Northwest Career College, we are committed to providing our students with the best possible facilities to allow them to take advantage of the excellent courses we have on offer. In addition to our Pearson VUE testing center, we also offer morning, afternoon,  night, online and blended classes to accommodate your Las Vegas work and family schedule. And we have an experienced Career Services team to help you find the best employment opportunity for your new career. Call us today at (702) 403-1592 to find out more about what we can offer you!