How Your Portfolio Career Could Make You an Excellent Pharmacy Technician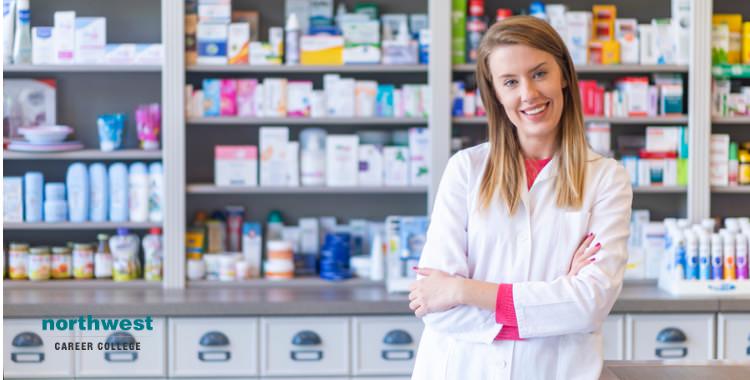 The usual duties of a pharmacy technician cover more than just the dispensation of medicine. In order to be a more effective pharmacy technician you also need people skills, retail experience, and the ability to communicate complex subjects effectively.
With more and more people becoming part of the so-called "gig economy" and working multiple jobs, the chances of people acquiring those skills are significantly increased. So, if your resume includes a large range of previous positions, there is a good chance that you can transfer those skills into becoming an excellent pharmacy technician.
What Is a Portfolio Career?
A portfolio career is the pursuit of more than one income source simultaneously, usually by applying the various skills you've developed throughout your career to different types of work. For example, you could combine consulting with part-time work, teaching at a local college and freelance writing.
If you've worked a multitude of jobs before, then there is a good chance that you have had a portfolio career and a lot of the skills you've picked up can be transitioned into making you a valuable addition to any pharmacy.
What Skills Are Important as a Pharmacy Technician? 
The common misconception is that pharmacy technicians are only there to dispense medicine. The reality is that your duties as a pharmacy technician will cover a much wider range of situations, below are a sample of the skills you might need to complete your day to day responsibilities: 
Communication
As a pharmacy technician, you will be expected to deal with patients and pharmacists, communicating both verbally and in writing in a concise and accurate manner. In a retail setting, communication is also vital to providing great customer service, allowing you to build a rapport with your customers and making them feel like you are giving them 100 percent of your attention. 
If you have worked in administrative roles or customer-facing roles in the past, you can translate those skills to enhance your employability as a pharmacy technician.
Organizational Skills
Pharmacy technicians are often responsible for administrative and organizational tasks. A reputation for methodical accuracy when packaging and labeling prescriptions or ordering and restocking mediations will allow you to stand out from other employees, potentially opening up greater career advancement options.
A wide range of roles rely on your ability to organize and prioritize, from childcare to having served in the military. Make sure you highlight those skills when applying for pharmacy technician positions as they are very applicable.
Mathematically Proficient
In a position where you are expected to control both the filling of prescriptions and measuring of pharmaceuticals, in addition to retail and administrative tasks such as ordering, stocking, packaging prescriptions, performing inventory control and maintaining records, mathematics is a key skill. It is also a skill that is easily improved, with course in mathematics making an excellent addition to a pharmacy technician's resume.
Educational achievements in mathematics or retail experience put you in good stead when applying for pharmacy technician jobs as you have proven skills in the areas of detailed administration and stock control, both important parts of the pharmacy technician role.
Do I Still Need to Train?
Yes, in order to become a pharmacy technician you will need at least an associate's degree. Thankfully, that process can be relatively quick. Northwest's schedule allows you to attend Pharmacy Tech training, care for family and have a balanced life in Las Vegas while advancing towards your new career by graduating in as little as 9 months.
Here at Northwest, we also offer PTCB Certification Preparatory classes. Becoming a Nationally Certified Pharmacy Technician (CPhT) enhances your ability to find employment and demonstrates your competency in the profession. 
We know how to get you there with Northwest's Pharmacy Technician Program!
Start Your New Career As A Pharmacy Technician Now!
Northwest Career College is one of the premier pharmacy technician schools in Las Vegas, and our course provides our students with the skills and training they need to take advantage of the growing need for pharmacy technicians. Our experienced instructors offer online and on-campus classes to accommodate your Las Vegas work and family schedule. Call us today at (702) 403-1592 to speak to one of our enrollment specialists. 
Written by:
Mark Brunton,
Pharmacy Technician Program Chair
CPhT, M.S.Ed.