Can VR Help Your Dental Practice?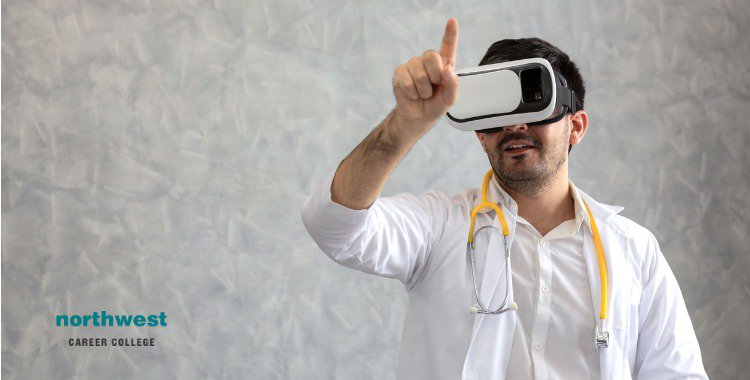 It might seem like an odd addition to the dental office, but VR technology in making an impact on how dental procedure is performed and perceived. In this article, we'll be looking at the potential benefits VR could bring to your practice.
Reducing Fear, Pain, and Anxiety During Patients' Dental Visits
Perception, and the human brain's interpretation of it, is a powerful thing. Trials in the US have indicated that most people associate the common sights of the dental theater with significant levels of pain and stress.
Research into the behavior of children during pulp therapy of primary molars indicated that the use of VR to show scenes that promoted relaxation and calm showed a significant decrease in pain perception and anxiety scores with the use of VR during dental treatment.
More Effective Pain Medication
While no studies have been conducted in the dental space, studies on patients in a burn unit having their bandages changed showed that patients immersed in VR showed a 70% reduction in pain with no medication.
This is particularly important at a time when the use of opioid medication is coming under more and more scrutiny.
A recent study finds that some teens and young adults are initially exposed to opioids at the dentist. 
The study reported that 80% of patients ages 13 to 30 filled an opioid prescription after having their wisdom teeth removed. The report found that 7% of teens and young adults who were prescribed opioids at their dentist's office continued to take more of the drugs. More than 5% went on to abuse opioids
Increase the Chances of Patients Booking Needed Procedures
A study conducted in 2018 called "Virtual reality exposure therapy for the treatment of dental phobia" demonstrated that VR showed a significant decrease in dental anxiety scores and behavioral avoidance. 
Four of five VR participants, picked for their aversion for the dentists, booked an appointment for a required treatment after a VR session while none of the non-VR participants booked appointments.
Start Your Dental Administrative Assisting Career With Us
Employment for entry-level employment in the dental field is expected to increase 23% over the next 10 years, faster than average for all occupations, according to the Bureau of Labor Statistics. With this growing demand for DAA's, it is essential that graduates cultivate the skills and traits that will help them stand out in the employment market. 
Here at Northwest Career College, our Dental Administrative Assisting Program prepares students to work in any dental office. Our expansive, nine operatory lab provides students with real-life dental office experience. You will be trained to handle clerical duties such as scheduling appointments, handling insurance claims, and monitoring inventory. You will work with documents, forms, and computer systems. No other Dental Administrative Assistant Program in Las Vegas offers this type of advanced training.
Our student-focused approach will help you cultivate the skills you will need to stand out. Our experienced Career Services team will work with you to help you find the best dental administrative assistant employment opportunities in Las Vegas. Call one of our enrollment specialists at (702) 403-1592 to find out more.
Written by:
Cynthia Lofquist, R.D.A.
Dental Assisting Program Chair
Concorde Career Institute