The importance of dental assistants in every practice: What it means for your career
May 13, 2022
185 views
4 min read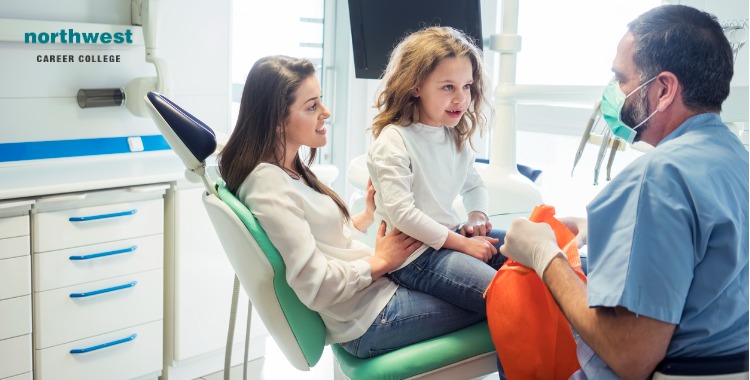 Dental assistants are a vital part of any dental practice. They play a number of important roles, from assisting the dentist during procedures to handling day-to-day operations in the office.
Because of this, it is essential that every practice has at least one dental assistant on staff. This blog post will discuss what makes dental assistants so important to every practice and how that impacts your career as a dental assistant.
Why dental assistants are the backbone of every practice
As the backbone of the dental team, dental assistants are responsible for a variety of tasks. They may be tasked with anything from preparing patients for their appointments to sterilizing instruments.
In many cases, dental assistants are also responsible for taking x-rays and providing basic patient education.
Dental assistants play an important role in the day-to-day operations of a dental practice. They ensure that everything runs smoothly, from scheduling appointments to handling insurance claims.
Without them, dentists would be unable to see as many patients and practices would likely see a decline in overall productivity.
While the duties of a dental assistant may vary from practice to practice, one thing is clear: they are essential to the success of any dental office.
The work of a dental assistant is important not only to the smooth running of a dental practice, but also to the dentist-patient relationship.
Dental assistants help make sure that patients are comfortable and relaxed during their appointments by providing them with pillows and blankets, as well as answering any questions they may have.
They also help to build trust between patients and dentists by providing support and care during procedures.

How the importance of dental assistants impacts your career?
Dental assistants play a vital role in the overall success of a dental practice. If you are considering a career in dental assisting, know that you will be an essential part of every practice! Not only will you play a key role in patient care, but you will also help to build trust between patients and dentists.
This is a rewarding career that offers many opportunities for growth and development.
If you are considering a career in dental assisting, know that you will be playing a vital role in the dental industry.
You will be responsible for helping patients feel comfortable during their visit, as well as ensuring that the dentist has everything they need to provide quality care.\
How do you become a dental assistant?
The first step is to complete an  accredited dental assisting program. Here at NCC, we offer a comprehensive dental assisting program that will give you the skills and knowledge you need to be successful in this field.
Once you have completed your training, you will be eligible to take the Dental Assisting National Board (DANB) exam.
After passing the exam, you will be a Registered Dental Assistant (RDA). There are many opportunities for career growth as a dental assistant.
You may decide to specialize in a certain area of dentistry or even open your own practice one day! Whatever path you choose, know that you will be making a difference in the lives of others.
With the right training and experience, you can have a long and successful career in this field. Ready to get started? Contact us today to learn more about our dental assisting program!
Join one of the best Dental Assistant training schools in Vegas
Here at Northwest Career College, we firmly believe that learning is a process that continues on the job. Our Dental Assistant Training Course gives you all the critical skills and experience you'll need to find the best dental assisting employment opportunity in Las Vegas. 
Our Dental Assistant School offers morning, afternoon, and night classes to accommodate your busy work and family schedule. 
Our established seasoned instructors have helped our students achieve a 91% national exam pass rate. Call us at (702) 403-1592 to speak to one of our admissions assistants about your new dental assisting career.