Best Websites For Veterans Seeking Jobs
December 24, 2018
499 views
4 min read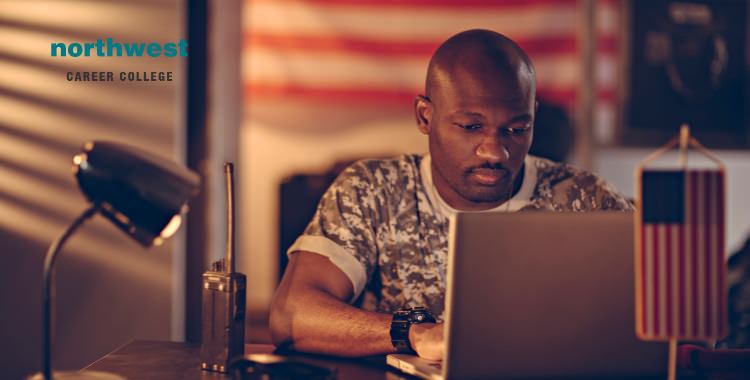 The educational funding offered to veterans under the GI Bill® gives them access to the education they need to pursue civilian careers after their time in the military. In addition to that funding, there is a useful set of resources available online to support veterans as they apply for new positions. In this article we will be looking at five of the best websites for veterans seeking jobs.
1. Military.com – Military.com hosts the "largest veteran job board in the world" as part of its careers section. In addition to hosting job posts, Military.com also helps individuals search for specific jobs, create their resumes and network with other veterans. Also featured are a number of "military friendly" employers, such as Enterprise Rent-A-Car, Allstate, Walmart and Boeing.
2. Vetjobs  – Started in 1999, Vetjobs has more than 10 million users and is exclusively sponsored by the Veterans of Foreign Wars of the United States. The site is free to use and includes a listing of upcoming military career fairs. In addition to state-specific job boards, the site also features a spouse portal to assist the partners of veterans in finding employment.
3. G.I. Jobs – While G.I. Jobs does have a working job board, it is primarily a resource for interview tips, resume building and a military-to-civilian pay calculator. The site features candid interviews from major employers of veterans, such as DHL Express, that talk about the advantages and disadvantages of employing veterans.
4. America's Veteran – Run by the Office of Personnel Management for the U.S. Government, America's Veteran has a number of resources aimed at helping veterans find employment. The is a job search facility for veterans, transitioning service members and family members. The site also offers a "Vet to Vet" page which veterans can network. Because it is government run, America's Veteran features a list of Veteran Employment Program Offices, complete with contact names, emails and phone numbers.
5. National Veterans Foundation – The National Veterans Foundation hosts a blog, legal center and employment board with job listings. One of the unique features of this website is its "First Steps" page, which acts as a guide for what the initial considerations are when a serviceperson leaves the military. The NVF operates a toll-free helpline for all veterans and their families and their resource center features a downloadable booklet that offers veterans advice on dealing with the Department of Veterans Affairs.
How Do I Apply For VA Funding?
Online – You can apply for your chosen VA benefits program online through the VA Website. This streamlined process will only take around 30 minutes to complete.
In Person – You can apply in person through your local VA Office. The Regional VA Office for Nevada is located in Reno at 5460 Reno Corporate Drive, Reno, NV 89511.
By Mail – If you prefer to apply by mail, Call 1-888-GI BILL®-1 (888-442-4551) to have an application pack mailed to you.
At Northwest – Northwest is committed to providing every assistance it can to our country's servicemembers. Call us on (702) 403-1592 to speak to one of our enrollment experts and we will provide you with all the information you'll need to start your application.
The GI Bill®, in all its various forms, has empowered and enabled hundreds of thousands of veterans and their families to access higher education. Here at Northwest Career College we are equally committed to providing every assistance we can to our country's servicemembers. Call us on (702) 403-1592 to speak to one of our enrollment experts and we will help you find the course and financial aid you need to access the education you deserve.
Disclaimer: GI Bill® is a registered trademark of the U.S. Department of Veterans Affairs (VA). More information about education benefits offered by VA is available at the official U.S. government Web site at www.benefits.va.gov/gibill.