3 Ways To Make Transitioning From The Military To The Police Easier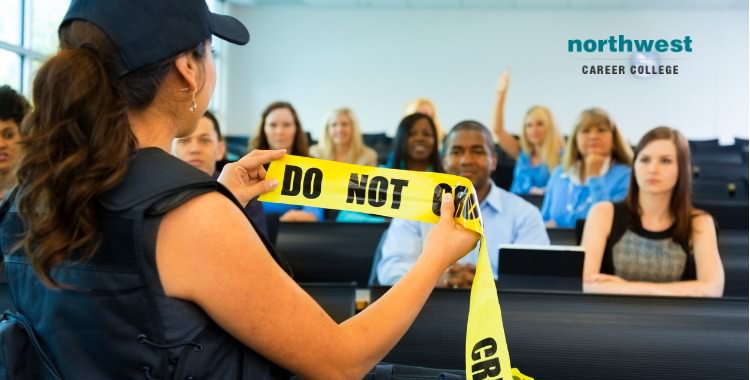 For many veterans, transitioning from the military to the police seems ideal. Compared to other civilian positions, there are a great deal of similarities between the the structure, ranking system and responsibilities of the police and the military, and this sense of familiarity means many veterans at least consider a career in law enforcement. If you are considering moving from the military to a law enforcement career, here are three ways to make transitioning from the military to the police  as easy as possible.
Do your research
Plan your move into law enforcement in advance. The more time you give yourself the more opportunity you have to examine potential employers and departments. Don't rely on employment brochures for information, get in touch with a department you are considering joining and ask them pertinent questions such as what the arrangements are around shifts, pay, promotion opportunities, and specialized units. When it comes to training, will they put you through their own academy or send you to a regional one, and will you get paid while you are there? One of the most important things to find out is if they are willing to waive any residency requirements for military veterans.
Get your references now
Applying for a position in law enforcement means getting background checked so you'll want to assemble as much information as possible, including names of supervisors, references, addresses and points of contacts for all of them. Gathering this information can be difficult, especially if both you and they have been transferred at least once. Make use of the personnel departments at your Command to help you find people.
Be prepared to wait and support yourself during that wait
Not all departments will be hiring immediately and you may experience significant delays in your transition between your military career and you new law enforcement role. You should anticipate those delays and make sure that you have the ability to support yourself during them if they do occur.
The VA may be able to help in these circumstances so it is best to contact they and ascertain what funding may be available to you. In order to do this you will need a DD-214 form. In order to avoid losing your DD-214 you can have it made part of the public record by the county/parish clerk
How Do I Apply For VA Funding?
Online – You can apply for your chosen VA benefits program online through the VA Website. This streamlined process will only take around 30 minutes to complete.
In Person – You can apply in person through your local VA Office. The Regional VA Office for Nevada is located in Reno at 5460 Reno Corporate Drive, Reno, NV 89511.
By Mail – If you prefer to apply by mail, Call 1-888-GI BILL®-1 (888-442-4551) to have an application pack mailed to you.
At Northwest – Northwest is committed to providing every assistance it can to our country's servicemembers. Call us on (702) 403-1592 to speak to one of our enrollment experts and we will provide you with all the information you'll need to start your application.
The GI Bill®, in all its various forms, has empowered and enabled hundreds of thousands of veterans and their families to access higher education. Here at Northwest Career College we are equally committed to providing every assistance we can to our country's servicemembers. Call us on (702) 403-1592 to speak to one of our enrollment experts and we will help you find the course and financial aid you need to access the education you deserve.
Written by:
Dr. Thomas Kenny,   
Chief Compliance Officer

Disclaimer: GI Bill® is a registered trademark of the U.S. Department of Veterans Affairs (VA). More information about education benefits offered by VA is available at the official U.S. government Web site at www.benefits.va.gov/gibill.