Top 5 Non-clinical Healthcare Career to Consider
Medical Administrative Assistant
May 12, 2020
501 views
4 min read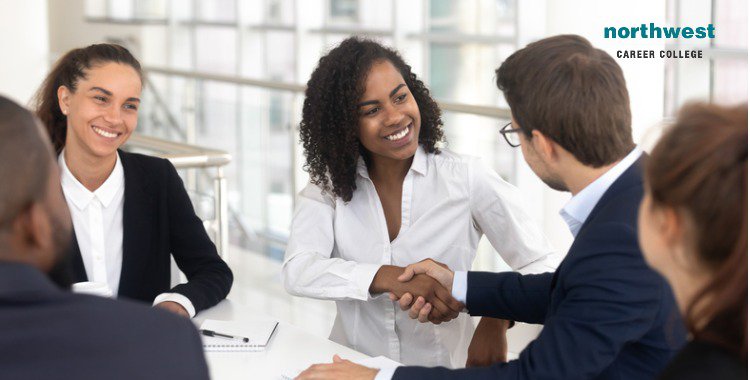 Not everyone working in the medical sector has to be involved in primary care. All healthcare providers thrive as much on logistics and administration as much as they do on the skills of their care providers.
After all, even the best doctor cannot provide effective care if they don't have the medicines or equipment they need. So, if you are considering a career in the healthcare sector, but want an option that isn't clinical, here are 5 to consider.
Know More: Ways To Start A Healthcare Career In Less Than 9 Months
Non-clinical Healthcare Career to Consider
Marketing and Communications
If you have a flair for engaging other people and communicating in a clear and effective way then you can still put those skills to good use in a healthcare setting.
You might find yourself working to provide effective advertising or controlling the social media accounts and digital media creation facilities of a hospital.
Since effective communication is so important in both healthcare and business, you might also find a role in internal communications, making sure that all departments are connected efficiently and that important information is disseminated effectively and in a timely manner.
Administration
In today's sprawling and increasingly multifaceted healthcare sector, good administration is almost as important as the medications being used. Without it, everything from the largest hospital to the smallest rural doctor's surgery would grind to a halt.
If you have a flair for organization then you can put it to good use making sure that life-saving drugs and equipment are in ready supply, that important billing and insurance paperwork is prepared and sent out in a timely manner and generally being the support system for the frontline doctors, medical assistants, and nurses.
Human Resources and Talent Acquisition
There no doubting that working in the healthcare field is both stressful and rewarding, which is why a supportive human resources department and an effective talent acquisition program for helping to find those best suited to a career in healthcare are so important.
If you have a talent for finding the best people for the job and for nurturing talent and supporting people then this is a role you might consider.
Finance
As with all the other roles on this list, finance management is a role that, while it rarely takes the spotlight, is essential in the modern American healthcare system.
If you have a great head for number crunching and take great pleasure in knowing that your hard work is what enables other departments to acquire the staff and equipment they need to save lives, then this might be the career for you.
Legal
The rise in healthcare costs, quality of care, and innovation, in addition to increasing globalization and regulations, means that an effective legal department with the ability to provide expert analysis and representation is in high demand in the healthcare sector.
So, if you've always been interested in a career in the legal field, but want to do a job that really makes a difference to people's lives, whether they realize it or not, then you might consider turning your talents to working in healthcare law.
Start Your Career As A Medical Administrative Assistant With Us
Here at Northwest Career College, our student-centred philosophy means that you come first. We offer a flexible schedule so you can care for your family and have a balanced life in Las Vegas while advancing towards your new career. We pride ourselves on being the premier Medical Administrative Assistant Schools in Las Vegas and our established, seasoned instructors offer online and on-campus night classes to accommodate your busy work and family schedule. Call us at (702) 403-1592 to speak to one of our admissions assistants about your new medical administrative assisting career.